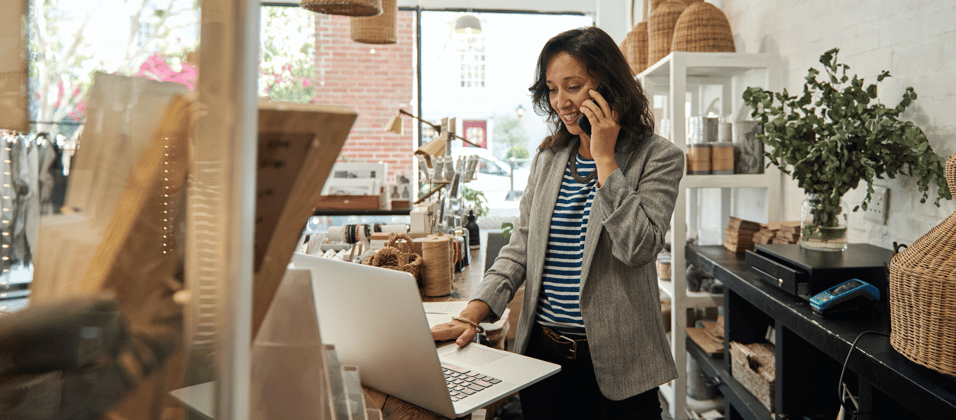 2022 Retail Industry Trends in Employee Listening
Retailers face a growing number of challenges that will last beyond the pandemic: ongoing health and safety concerns, supply chain shortages, surging inflation, and the largest labor shortage in 20 years. In recent weeks, retail giants such as Target, Amazon, and Walmart saw drops in profits or declines in stock value – a far cry from the early days of the pandemic when profits for some retailers climbed as people purchased furniture, big-screen televisions, and home appliances.
Employee listening represents another critical hurdle in the midst of these other challenges. Perceptyx's recent State of Employee Listening special report found that retail companies in the study listened less frequently, across fewer channels, and were slower to address employee feedback than companies in other industries. Although this data could be interpreted negatively, it also means there is considerable potential to improve performance on the feedback front, with many untapped opportunities to utilize employee listening in ways that can help retailers come out of the pandemic stronger and better prepared for more unexpected short- and long-term disruptions.
To compete in this topsy-turvy new era of retail, retailers must reset by listening to and acting on employee feedback. Here are three trends that retail organizations need to be aware of, along with ways that a strategic partner can support their employee feedback and listening efforts in these areas.
The Great Resignation continues to amplify the importance of capturing and acting on employee voices.
Attracting, engaging, and retaining talent are top concerns amidst labor shortages. According to the latest Bureau of Labor Statistics figures, only the industry category of "accommodation and food services" has higher month-to-month quit levels than the "retail trade." As such, retailers are modifying their listening strategies to move beyond the traditional annual engagement survey. Retailers are beginning to capture "moments that matter" with onboarding, stay, and exit surveys. Leveraging these new data points, Perceptyx is able to predict turnover with upwards of 85% accuracy in order to:
Explain the risk factors of turnover
Predict the likelihood of turnover for each employee
Forecast turnover hotspots in the organization for intervention and workforce planning
Mitigate future turnover by providing store/district/region managers with personalized and actionable turnover insights
Employee preferences are changing.
Employees are placing greater emphasis on issues that go beyond compensation: flexibility; diversity, equity, inclusion, and belonging (DEIB); and relationships with managers are just a few of the factors having an outsized impact on employee engagement, productivity, and intent to stay. For one retailer, Perceptyx found stores with a higher percentage of female employees and a lower percentage of female managers were the least likely to be highly engaged and had the smallest year-over-year increases in sales and underlying operating margin – evidence that an increase in female representation among management may yield positive results for employee engagement as well as the retailer's bottom line.
Retailers are leveraging employee voice data and applying conjoint analysis to reevaluate their employee value proposition – the collection of features and benefits used by an employer to market its organization to prospective (and even current) employees. Such analyses have been instrumental in delivering the additional benefits and support during the pandemic – debt-free education assistance, caregiving assistance, and well-being programs (e.g., mindfulness apps and training) – that are needed to attract and retain talent.
Retailers are driving the customer experience through employee experience.
Retailers are focused on gaining traction in their omnichannel transformation, analyzing customer preference data, predicting local demand, creating persona-based customer profiles, and harnessing clienteling data. Similar analytical techniques have been successfully applied to workforce and employee listening data to create employee/store personas. In one example, Perceptyx distilled the high-performing store persona for stores experiencing 70% higher net sales, 6.25% higher underlying operating margin, and 20% lower shrink. Stores that instituted three specific high-performing store persona-based follow-up actions after the completion of a customer transaction saw the greatest overall impact on the customer experience.
See the Way Forward with Perceptyx
The Perceptyx platform equips retail leaders with the flexibility to adapt their listening strategies to address all the rapidly changing real-time events that affect their fast-paced industry. Combined with support from our analytics experts, our platform can help you keep your finger on the pulse of your people's needs, enabling you to provide the support they need during turbulent times. Schedule a demo to learn how we can help your retail organization navigate successfully through the many challenges facing the industry.