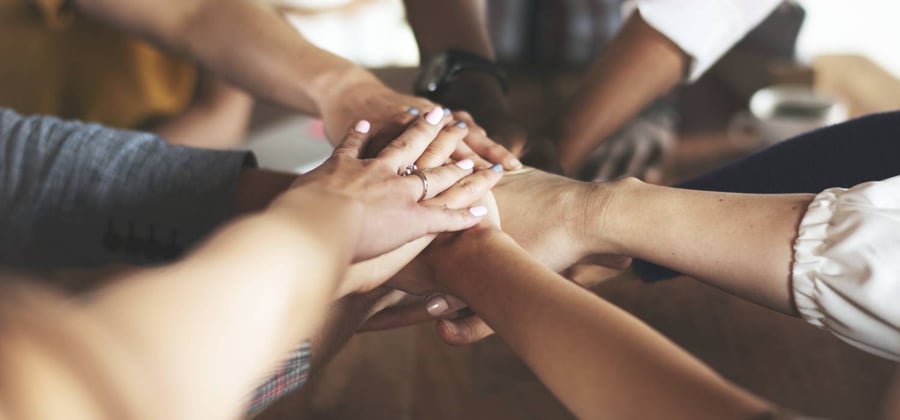 5 Key Benefits Of Diversity In The Workplace
The benefits of diversity in the workplace has been a hot topic for the past several years, the result not only of a renewed focus on issues of equality and social justice, but also of numerous studies documenting the correlation between greater workforce diversity and increased productivity and profit.
But what does diversity actually mean? Most people can easily identify typical aspects of diversity, such as the inclusion of people of different genders, races, ethnicities, and sexual orientations, but true diversity is much more. It focuses on a full spectrum of both similarities and differences, and includes diversity in work and life experiences, values, beliefs, personal preferences, ways of thinking, and more.
In this article, we've compiled a list of the key benefits of diversity to a workplace with an explanation of how the advantages of a diverse workforce can improve engagement, productivity, and profitability.
Wonder what your employees think about diversity and inclusion—and other aspects of the employee experience? Learn how to ask for the information you need with our free guide, The People Analytics Playbook.
5 Key Benefits Of Diversity In The Workplace
The list below includes the key benefits of hiring a diverse workforce, but it is by no means exhaustive. As research into the advantages of diversity continues, expect additional benefits to come to light. The following list focuses on the advantages that have already been affirmed by multiple studies.
Innovation: It has long been established that companies with more diverse leadership are more likely to be innovative, but more recent research shows that diversity at the team level is just as important for innovation. Collaboration among diverse teams means bringing more ideas to the table and thinking outside the box.
Culture enhancement: In the past, organizations often had the goal of hiring people who "fit" with their culture. What this translates to in practice is hiring people similar to those already in the organization's workforce—reinforcing a monoculture. As the advantages of a diverse workforce have become increasingly clear, HR has shifted its focus to cast a wider net and bring in new talent who differ from the existing workforce on a variety of attributes. The result is that HR has recognized the benefit of managing cultural diversity—it adds incremental value to the culture and helps move it to the next level toward the desired future state.
Talent attraction: Companies that focus less on who "fits" with the existing culture—i.e. those who are most like the current workforce—have the benefit of access to a wider pool of talent. Of course, employees still need to have the right skills and experience for the position, but it's important to look for candidates who can leverage their differences to enhance the organization's culture. Diversity begets diversity, and applicants who see diversity in the organization are more likely to see how they can fit within the organization as well.
Improvement in key metrics: Things that matter to the organization such as engagement and the employee experience can be enhanced by diversity. As the organization strives to ensure that the work environment is inclusive—often a prerequisite for engagement—all employees (and the organization itself) profit. One of the benefits of hiring a diverse workforce is that it incentivizes the organization to focus on inclusivity and creating an environment in which all employees experience support from their leaders and colleagues to grow and succeed. Diversity and inclusion create high-performing teams.
Better business performance: Study after study has confirmed that companies with greater-than-average diversity outperform less-diverse companies in profitability; this report from the Harvard Business Review is one of the more recent to reconfirm findings that have been replicated numerous times over the past 20 years. While some studies calculate 20% higher profits for the diversity premium and others have calculated it to be as high as 35%, they all reach the same conclusion: Greater diversity equals better business performance and higher profits.
The research is unequivocal; it's time to stop trying to prove that diversity is good for business and accept it as true. Organizations that value employees for who they are as well as their talents reap the benefits of diversity in the workplace—and employees benefit as well. In addition to making a difference in the company's bottom line, diversity and inclusion make a big difference in people's lives because it shows you value and support them. It's sometimes easy to forget that impact, but each employee is a person, and what they experience at work doesn't stay in the workplace.
While more businesses are beginning to embrace diversity for the reasons listed above, the benefits go beyond the financial or even cultural.
For example, COVID-19 posed many challenges to businesses worldwide over the past year, with things only now beginning to return to a more "normal" state in the U.S. Companies already engaged in diversity and inclusion (D&I) work had an advantage; they could leverage what they had learned to better communicate with employees regarding pandemic-related work impacts and protocols—and demonstrate cultural competence in those communications. That was of critical importance, because communications deaf to needs could (and in some cases, did) cause employees to disconnect at the exact moment when their engagement was more crucial than ever.
As we emerge from the pandemic, D&I is taking on even more importance. Social and economic inequality was magnified by COVID-19; specific groups have been disproportionately affected. In the new normal state we are transitioning to now, D&I is even more relevant, as managers have to lead those groups and take into account the challenges they face. Organizations that are already immersed in D&I work—and those that are beginning the work now—will be better positioned for success post-pandemic.
Need guidance on your own diversity and inclusion strategy?
At Perceptyx, helping companies identify barriers to improvement is our goal. With custom surveys, an advanced people analytics platform, and expertise in all aspects of survey design, strategy, and communication, we can help you improve diversity and inclusion in your organization—and identify what you should be asking employees to improve the experience in your company. Get in touch and let us show you how.