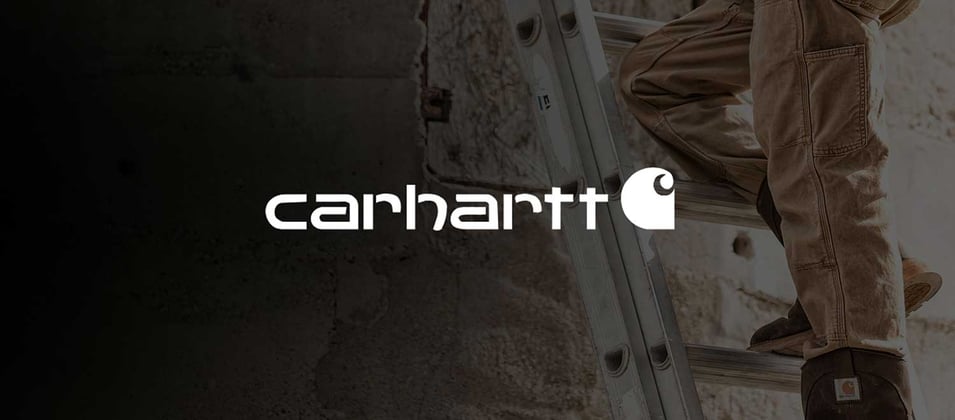 Understanding the Drivers of Employee Engagement: How Carhartt Asks the Right Questions and Takes Action
Founded in a small Detroit loft in 1889, Carhartt has long been known for its durable work apparel. The company today employs 5,600 associates and has operations in the U.S., Mexico, and Europe. Their apparel is available in 34 company-owned retail stores, on a robust Carhartt.com e-commerce platform, and in more wholesale retail locations than ever before.
Carhartt partnered with Perceptyx in 2019 to use surveys to learn how to improve the associate experience. We interviewed Scott Hicks, Senior Organizational Specialist for Carhartt, to learn about their listening strategy. A few highlights:
A Continued Commitment to a Positive Associate Experience
Company founder Hamilton Carhartt was a big proponent of worker's rights. Their commitment to a positive workplace experience lives on today and is the motivation for their listening strategy.
"We believe that taking care of our associates starts with listening and having two-way conversations," said Hicks. "The end result is stronger business results."
Understanding Employee Engagement at Carhartt
Like a lot of organizations, Carhartt initially focused on achieving high engagement scores. However, Hicks and team soon realized that didn't align with their goal of improving the associate experience.
They took a step back and learned what drives engagement at Carhartt. They then tailored their survey questions to gain insight into those drivers and take the right action based on employee feedback.
Gaining Deep Insight into Leadership Performance
Carhartt found that leadership effectiveness was one of their main engagement drivers. They worked with Perceptyx consultants to scope survey questions that would help them learn about leadership performance.
However, the pandemic forced Carhartt to delay their annual census survey, which gave them time to expand the questions to focus on management performance and company communication during the challenging times. When the survey was finally sent, the participation rate was 84%—the highest rate the company has experienced—providing them an immense amount of data and feedback to learn from.
Taking a Data-Driven Approach to Inclusion
For Carhartt, putting diversity and inclusion into practice involves building deep connections with each individual associate, celebrating their differences, and encouraging them to bring fresh ideas to the table. The company uses survey data in Perceptyx to learn about the different experiences of the associates across their organization.
"The greatest thing we were able to do on a deeper level is connect our assumptions about the associate experience to actual data," said Hicks. "We have associates working in different ways, and their experiences are unique. We were able to validate the experiences of all of them, thanks to the ability to segment data."
Expanding their Employee Listening Program
After reviewing the results of their October 2020 census survey, Carhartt learned their engagement score was the highest it had ever been—93%—up 25% since their first survey in 2016. Hicks credits their shift to a comprehensive listening strategy for the engagement milestone.
Carhartt is already expanding its strategy to include new employee surveys that touch on each stage in the associate lifecycle. They plan to enable cross-survey analysis and predictive analytics—helping them get an even better understanding of the associate experience at Carhartt.
Check out the full case study for an in-depth look at Carhartt's employee listening strategy and the actions they take in response to employee feedback.