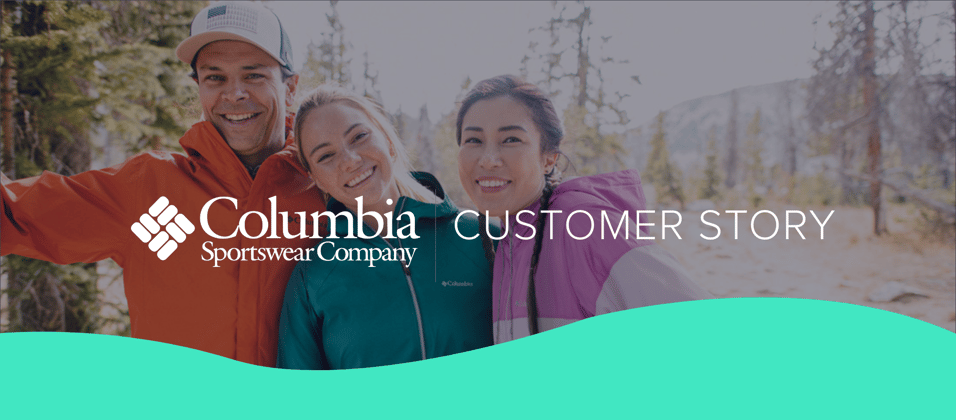 Continuous Listening Drives a Unified Culture for Columbia Sportswear
Columbia Sportswear Company, a $3 billion global provider and innovator in outdoor, active, and everyday lifestyle apparel, footwear, accessories, and equipment, oversees four successful brands: prAna, Sorel, Mountain Hardware, and Columbia. Due to its size, it has a lot of different employees to listen to and differing cultures to consider when planning for the future.
But the company also knows that to improve the employee experience for everyone, it has to be proactive in measuring all of the moments that matter across all brands, regions, sales channels, and employee roles. To ensure the company was listening to all of its employees, gathering that data, analyzing it, and acting on it in a timely manner, Columbia Sportswear Company partnered with Perceptyx to revamp its employee listening program.
The Goal: Create a Culture of Continuous Listening and Acting
"In 2018, the HR leadership team wanted to start thinking about continuous listening, rather than an every-other-year thing that we did," said Lianna Lhamon, People Analytics Program Manager at Columbia Sportswear Company. "How could we foster an ongoing, two-way conversation with employees, making sure employees felt heard, and in keeping with our company value of relentless improvement, how could we collect that data and make sure we're acting to make things better for our employees?"
Columbia Sportswear Company wanted to take this new approach, transitioning from measuring employee engagement every other year to a continuous listening strategy that included lifecycle surveys and pulse surveys throughout the year, to get as much data as possible.
However, ensuring that all employees had the opportunity to take the surveys was a challenge. While most employees have a corporate email address, time and online access was more complicated for retail and distribution center employees. Therefore, Lhamon and her team had to get creative and provide employees with multiple ways of accessing the survey as well as adequate time to take it.
"While most of our employees have corporate email, it's when we get out into our distribution centers and our retail locations that we have to use pin codes for access and QR codes on posters to reach that audience," Lhamon said. "This year, in preparation for seasonal hiring, we did a big communication campaign with retail leaders. We went out to the highest-level leaders and said, 'We have this great source of information. Here is what the team has learned from it so far, and here's what we need from you.' And then we crafted a slightly different message to the managers and store managers. We said more of, 'Here's the logistics of how it works, and here is how we are using the information collected and how ensuring employees have time to take the survey impacts your store in a positive way.'"
And it worked. Columbia Sportswear Company achieved an 80% participation rate in its latest census survey. Of course, getting participation is just the first step. Lhamon and her team know that what they do after the data is collected has the most impact on the employee experience. Columbia Sportswear Company also excelled in that area – more than 65% of its managers created action plans through the Perceptyx dashboard as a result of their departmental data.
To develop their action plans, department leaders review their team data, see their strengths and weaknesses, prioritize areas for improvement as noted by their employees, and use suggested actions or create their own plans all within the Perceptyx platform. Managers can then easily follow-up to ensure the action plans are progressing and working for their team members.
The Result: Lessons Learned
While action plans help managers take necessary steps toward improvement, they won't work unless they take into consideration what drives their employees. From the larger census surveys, Columbia Sportswear discovered employees' key engagement drivers. Through the Perceptyx platform, it could break down those drivers by brand, region, and channel and compare how the employees were scoring across each and where improvement was needed or where the employees were excelling. All of which helps make Columbia Sportswear Company a better place to work.
"We really liked that driver analysis; it was a new type of analysis that was easy for leaders to understand," Lhamon said. "It is one thing just to say, 'Here's your engagement score.' But having that deeper analysis to say, 'This is what actually is driving engagement' was very appealing."
There are a lot of lessons still to learn from the new listening culture taking hold at Columbia Sportswear Company, but because the company has already seen positive results, the senior leadership team is fully bought in. The leadership team has seen the clear benefits of taking action as a result of employee feedback.
"Our hope is that one day, instead of, 'HR is making us do this check-the-box thing' that it's actually managers saying, 'Yay, it's that time of the year again. I get this unsolicited feedback and great delivery, and I can use this in this way.' So that's kind of the North Star of where we want to take the program. We're just starting, and I'm really excited about it!"
As a result of its partnership with Perceptyx, Columbia Sportswear Company has increased participation in its employee listening program, allowing it to improve its decision-making and action-planning processes.
Read the full story for more on how Columbia Sportswear Company engages employees throughout the year to improve the overall employee experience. To learn more about how our award-winning platform and services can help your company, schedule a demo today.