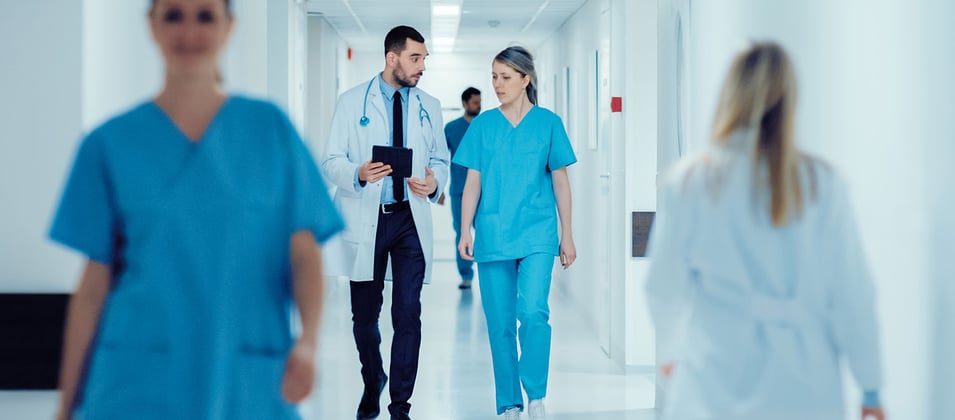 How UCHealth Creates Alignment and Transparency Through Open Dialogue with Employees
Employees want to be heard – maybe now more than ever. As workers continue to voluntarily leave positions and look for new jobs that meet their values and needs, organizations must not only listen to the voice of their employees but also act on it… quickly. This is even more important when it comes to the healthcare industry because it is suffering unprecedented burnout and low staffing levels.
UCHealth, a large Colorado healthcare system with more than 26,000 employees across 12 hospitals, was uniquely prepared for these challenges because it instituted a solid employee listening program more than six years ago. At the time, the company knew it was not getting what it needed through a traditional approach to employee engagement, so it set out to transform its listening culture.
UCHealth wanted to dig deeper and capture employee feedback that was not only honest but also timely and actionable. Additionally, the organization wanted to increase employee engagement, improve trust and transparency, act with a sense of immediacy, and create alignment throughout the entire health system. It was able to do that through Dialogue by Perceptyx, an employee voice solution that crowdsources ideas and recommendations on actions to improve the employee experience.
How Employee Voice Surveys Can Lead to a Better Employee and Patient Experience
With Dialogue, the healthcare organization custom-built an entirely new way to engage employees and make them a foundational element to the system's success versus being a commodity or asset. This began with how UCHealth thought about the role of leadership. Leaders are not simply consumers of survey data; they are critical players in engaging with that data up and down the reporting structure and using it to drive conversation, engagement, alignment, and action.
"What drives engagement is better conversations between the leader and their staff because a better conversation means a better relationship and a better relationship means a more engaged staff and a more engaged staff means better patient outcomes," said Matthew Gosney, Ed.D, vice president of organizational development and learning services at UCHealth. "It's really that simple. … (Employee voice) is a very simple approach to engaging employees and talking about the things that matter to them."
Since UCHealth began its employee voice program, employee engagement, trust in leadership, and patient experience scores have all gone up significantly. In the first year of the program alone, employee engagement went up 15% and trust in leadership increased by 18%. The survey data also proved that managers who didn't participate in a review with their leaders or direct reports saw an overall decrease in their teams' engagement compared to an overall organizational engagement increase of 4%. Year over year, this trend continues as engagement scores for teams with managers who actively engage in discussions about the results are typically 19 points higher than teams with managers who don't.
"Not only have our employee metrics improved since we've rolled out our employee voice process, but we've also seen an improvement in our patient experience metrics," said Joel Yuhas, president and CEO of UCHealth Memorial Hospital and UCHealth Southern Colorado.
UCHealth is now ranked in the top 25% in patient satisfaction scores, meaning better pain control, a more restful hospital stay, and better relationships with doctors and nurses.
Focus on the Future
As the healthcare industry continues to face challenges, organizations must listen to their employees and answer their needs if they are going to thrive and continue to exceed patient expectations. With staffing shortages likely to continue growing (the World Health Organization estimates a shortfall of more than 10 million nurses by 2030), healthcare facilities have to do what they can to curb attrition. And listening to employees is a good start as evidenced by UCHealth's successes.
By implementing Dialogue, healthcare organizations enhance their ability to ask, respond, and adjust to feedback more quickly, allowing them to be more agile in acting on employees' needs. It creates a level of transparency and accountability that resonates with employees and allows the organization to focus on achieving its business goals and providing excellent care for patients while still highlighting the employee voice.
"It's a real challenge to achieve your core business and succeed in all of your goals without the voice of your employees," said Mark Mayes, RN, senior director of emergency services and critical care at UCHealth Memorial. "I would say it's an impossible task."
Check out the full case study to learn more about how UCHealth benefits from crowdsourcing employee feedback and the buy-in it creates in the decision-making process upfront.