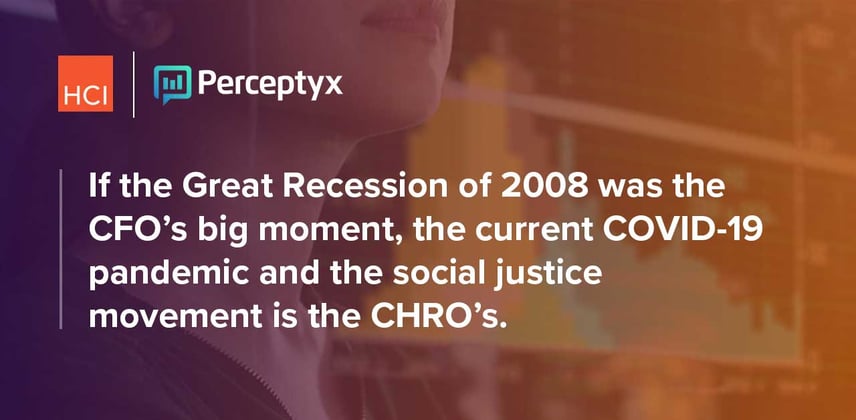 HCI [VIDEO]: HR's Big Moment: Leading the Way Forward with People Analytics
How Will HR Lead into 2021?
If the Great Recession of 2008 was the CFO's big moment, the current COVID-19 pandemic and the social justice movement is the CHRO's. The HR function must influence the people practices that will ensure health, safety, and fairness for all employees, but we can't do that successfully based on hunches and guesses. Data-based decisions about people, culture, and the new workplace normal will enable the organization to not just weather the storm, but succeed. Join us to hear about key findings from Perceptyx research on Diversity, Equity and Inclusion; Supporting Women in the Workforce; the Return to the Workplace and more.
If you found this presentation helpful you might also be interested in joining fellow HR leaders at our upcoming Innovation Conference, taking place virtually on November 17-18th. With an agenda full of insightful discussions around supporting employees in this new world of work and the role people analytics can play in creating more resilient businesses, you will leave the conference equipped with tools and resources to lead the way forward into 2021. Check out the agenda and register today!