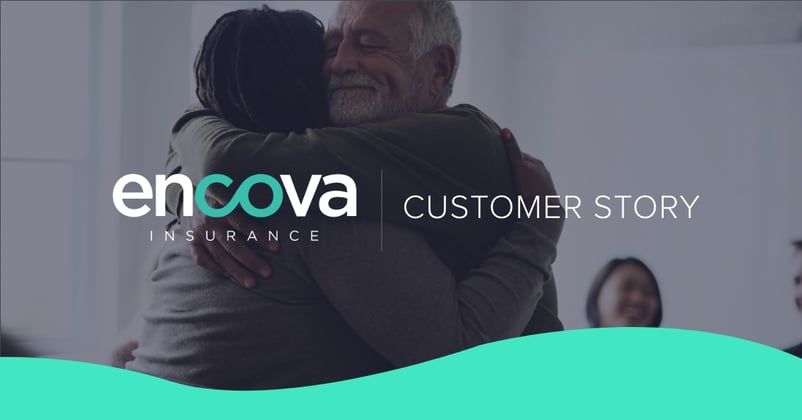 How Encova Insurance Created a Culture of Continuous Improvement
Formed through a merger of two companies in 2017, Encova Insurance, a super-regional, full-service provider of property, casualty, and life, needed to bring its combined team together to operate as one, united culture. To do that, the company prioritized listening and sought to amplify employee voices through its survey program.
The company launched its first engagement survey as a combined entity in 2018, which helped Encova uncover key details about its employee experience and set the foundation on which to build its new culture.
"I'm really, really proud of the survey participation we've had, but for us, it's about continuous improvement," said Mark Peacock, senior vice president, chief human resources officer for Encova. "We want the feedback; we want our associates to know that they have a voice and that they're being listened to. And then what we do with that feedback matters. That's where it all either happens or crumbles. Those are our primary goals when we survey our associates."
The Goal: Establish a Culture of Continuous Improvement
Encova partnered with Perceptyx to run a full, companywide census survey every other year. With this listening plan in place, the company set out to continuously improve its employee experience by prioritizing company culture, listening to associates, and acting on their feedback.
"That first survey as Encova in 2018, if you can understand where we were as a company barely a year into our affiliation, it was very useful feedback to help us refine our policies and refine the associate experience on a day-to-day basis. I was very proud of the ideas that we heard and the actions we were able to take and share back with our associates," Peacock said. "There were some policy changes we adapted; we made some changes to our dress code expectations, for example. The overall engagement in 2018 was good; we scored even better in the 2021 survey. In fact, we improved across every single area."
That improvement, in part, can be attributed to Encova's focus on creating a positive, employee-led culture. Encova and its senior leadership team works hard to prioritize the culture, communicate it consistently, live it every day, and shape the company around it. They work hard to instill those same values in all of their associates as well, which led them to create a "Culture Playbook."
Encova's Culture Playbook defines its culture and the four core values (Execute to Win, Passion for the Customer, Best Version of You, and Operate as One) that each employee is expected to believe in and work toward every day.
Encova makes sure to embed their core values and the Culture Playbook into its executive communications, hiring practices, daily operations, and more. It also became a large focus of the company's next engagement survey in 2021. The Perceptyx team worked closely with Peacock and the Encova team to design a Culture Index to gauge employee sentiment around specific playbook activities.
"We were very pleased with the feedback we received," Peacock said. "It shows that associates understand it, and they get it, and that's critical. I mean, you could talk about your culture all day long, but if it's perceived differently, that perception is reality. And the survey showed us [that] we have really good alignment with what we want our culture to be, where we want our organization to go, and our associates' understanding and support for that."
The Outcomes: Employee Buy-in and a Focus on the Future
By amplifying employee voices and acting on the feedback the company receives, Encova has established a practice of continuous improvement with listening at its foundation. That's evident from the demonstrations of buy-in and optimism shown by its people. The survey item "I am optimistic about the future of Encova," was one of the items with the biggest jump in favorability from 2018 to 2021. It increased 23 percentage points, from 59% to 82%. Additionally, Peacock notes that 2020 and 2021 were also two of the company's most successful years in terms of profitability and in growth. He credits this to the positive culture they have been able to build.
"When you think about the business climate challenges of 2020 and 2021, for us to grow with profit, which is not easy to do in any economic condition for an insurance company, there's just no question that the performance of each associate is positively impacted by the knowledge that we care, we listen to them, and we're going to continue to do so," Peacock stated. "Again, does anyone raise their hand and say, 'Oh, it's because of the engagement survey that I had my best sales year,' of course not. But there's just no doubt that A plus B equals C. And part of that equation is engagement and part of getting that engagement, that clarity around our culture of listening, has been using the Perceptyx 1-2-3 action-planning methodology."
Read the full case study to discover how Encova Insurance successfully united two companies by prioritizing employee listening and how they have benefited from a culture of continuous listening.