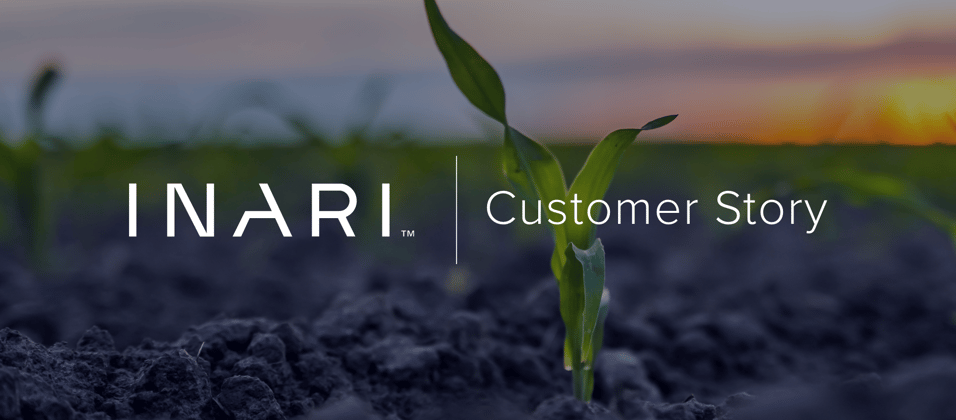 Inari Reimagines Internal Communications Based on Employee Feedback
Even top-performing companies have room for growth. Inari, a Massachusetts-based agribusiness startup, is a testament to that. In collaboration with Perceptyx, the company used employee listening to uncover new avenues for improving internal communication — already a strong point in its corporate culture.
The Power of Employee Listening
Inari's February 2023 census survey was the tipping point. Despite boasting a nearly 70% favorability rate in internal communications — higher than industry benchmarks — the survey revealed a golden opportunity to make further improvements in this area. Post-survey focus groups and pulse surveys identified three main employee desires: more focused discussions on business themes during meetings, a faster meeting pace, and fewer meetings overall.
Answering the call for change, Inari overhauled its communication protocols at both the enterprise and functional levels. Meetings are now more targeted, with clear agendas. The People & Communications teams, armed with invaluable data, executed these changes with precision. Dawson Yates, People Operations Analyst at Inari, outlined the specific changes being made: "We're recalibrating our approach to employee meetings. They're now more intentional, with clear agendas, while at the same time leveraging the full range of communication channels available to Inari employees."
When asked about the early outcomes of these changes, Senior Vice President of People Mark Berry was optimistic. "The modifications have been positively received. Several employees reached out after our latest all-hands meeting. They praised it as one of the best meetings we've had, with our CEO even dubbing it the best ever." The feedback underscored the value of Inari's commitment to refining its communication approach via employee listening.
Uncovering Actionable Insights for Managers
Perceptyx's listening software was pivotal in these transformations. Beyond capturing data, the product helped to navigate a sea of information without overwhelming the users. The customization capabilities, from branding to tailored reports, were lauded by Inari's team for enhancing the user experience. The software's intuitive design was also complemented by managerial training sessions, making it easier for leadership to uncover actionable insights.
Jennifer Booker, an HR Business Partner who frequently pulled reports for various levels within the organization, found the customization of access particularly helpful. "I think you can easily be overwhelmed with all of the data, all of the cuts, all of the double-clicking into something like Perceptyx's platform, where there is so much data to navigate," she said. "We were savvy about how we rolled the results out to our managers because we didn't want them to go down non-productive rabbit holes. We made sure they had exactly what they needed."
One feature that received universal acclaim was the ability for each leader to automatically generate a PDF report of their results. "I consider it to be very straightforward," said Yates. "It's easy to understand. There are so many different reports, but the ability to filter those for different groups is great."
Ready to Dive Deeper?
Want to understand more about Inari's successful transformation in employee communications? Click here to read the full case study, packed with insights that could reshape your own approach to internal communications. To learn more about how Perceptyx could help your organization, take our free interactive assessment to better understand the state of your current employee listening program, then schedule a meeting with a member of our team.