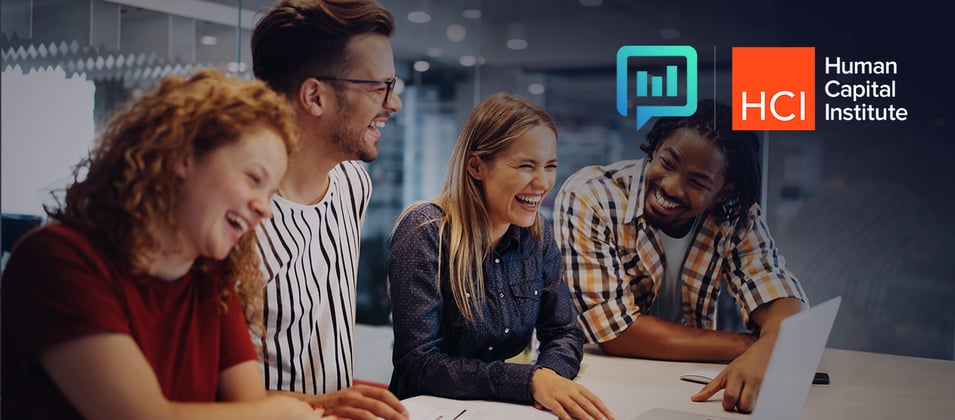 Is Your Company an "Irresistible Organization"?
Being an "irresistible organization" sounds great, but what does it mean, how do you know if your company is one, and if not, why should you strive to become one?
Right now, as the world begins to heal from the initial COVID-19 pandemic economic downturn, the job market is seeing a huge upswing. Job seekers have numerous opportunities, so in order to stand out and acquire top talent, organizations must prove they are what professionals are looking for – they must become irresistible.
A recent report by The Josh Bersin Company, with research support from Perceptyx, examined the employee experience (EX) and garnered plenty of information (with supporting data) on what it truly means to be an irresistible organization and how companies can achieve that goal. As defined in the report, an irresistible organization is "a place employees clamor to join and that rivals want to become."
Through its research on employee engagement, starting back in 2015 but updated for the current environment, The Josh Bersin Company outlined six tenets (with four subcategories each) that make up the employee experience framework. If these tenets are done exceptionally well, it results in an irresistible organization. They are:
Meaningful work – job values and fit; autonomy and agency; agile teams, supportive coworkers; and time to focus, innovate, and recover
Strong management – clear goals with stretch opportunities; regular coaching and feedback; a focus on management development; and transparent, simple performance management
Positive workplace – tools, processes, and systems to get work done productively; appreciation, recognition, and rewards; flexible hours and workspace; and inclusive, diverse, and a sense of belonging and community
Health and wellbeing – safety and security in all aspects of work; personal fitness, health, and physical wellbeing support; psychological and emotional wellbeing and support; and family and financial support
Growth opportunity – open, facilitated job and role mobility; career growth in multiple paths; many forms of learning as needed; and a culture that supports learning
Trust in the organization – mission and purpose beyond financial goals; transparency, empathy, and integrity of leadership; continuous investment in people; and focus on society, environment, and community
Meaningful work includes tasks and functions that fit with employees' purpose and values as well as the company's and includes supportive, cross-functional teams who work well together and are all focused on the same goal. By ensuring your organization provides meaningful work, your employees will feel empowered, be more engaged, perform better and, in turn, create more value for your customers.
Strong management is critical to a successful employee experience. Employees are more engaged when they know their work contributes purposefully to the company, when they have engaged supervisors who provide transparent performance management, and when there is solid management development.
A positive workplace includes many facets – from technology and the tools needed to get the work done to a sense of community, recognition and appreciation, as well as flexibility. To ensure their employee experience is positive, an organization must exceed expectations when it comes to the physical, cultural, and digital workplace.
Health and wellbeing refers to more than just an employee's physical safety. It includes physical, digital, emotional, financial, and team wellbeing in all aspects of the workplace. Focusing on the full spectrum of wellbeing is imperative to a positive employee experience.
Growth opportunities keep employees engaged because they see a way to move up the ladder, advance, and develop long-term career goals. Irresistible organizations can showcase growth opportunities in many ways – through learning opportunities, the ability to cross-train, multiple paths to success, and management support.
Trust in the organization, while huge in importance, is simple in explanation. Engaged employees have pride in their organization and believe in the mission and purpose behind goals. This employee experience is also fueled by open communications, genuine care for people, and giving back to the community.
These tenets are just the beginning to becoming an irresistible organization. In our upcoming webinar, hosted with HCI, Kathi Enderes, vice president, research, for The Josh Bersin Company, and Brett M. Wells, PhD, director of people analytics for Perceptyx Inc., will dive even deeper into the research behind this topic and offer "The 15 Essential Practices for Employee Experience: What People Leaders Need to Know Now."
Register for the upcoming webinar to learn even more about this landmark research effort and the practical steps your company can take to become an "irresistible organization."