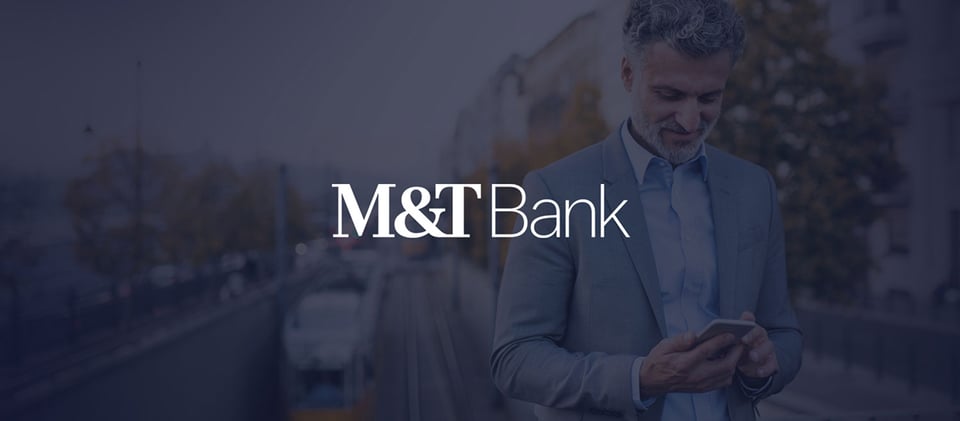 Employee Surveys During COVID: How M&T Bank Listened and Acted
Founded in 1856, M&T Bank has grown into a Fortune 500 company that today employs nearly 18,000 people. They've long taken advantage of employee surveys and first partnered with Perceptyx in 2019 to enhance their employee listening program.
The partnership reached new heights during the pandemic as M&T Bank used Perceptyx to collect frequent feedback related to the challenges employees were facing. We interviewed M&T Bank Employee Experience Program Manager Erin Oliver to learn how they've approached employee listening in these unprecedented times and taken action to improve the employee experience. A few highlights:
A Shift to Frequent Surveys
M&T Bank moved from a single annual census survey to weekly pulse surveys focused on employee well-being and shifting needs during COVID. With Perceptyx, Oliver's team was able to quickly configure surveys and report the results to senior leaders.
"Perceptyx is the best for pulling stats and getting to the root of issues we might need to address at a grassroots level, and the action planning tool is much easier for managers to use. By adding our lifecycle surveys, now all the data can communicate. We never had that capability before."

– Erin Oliver, employee experience program manager
Commitment to Action
Using pulse survey results, M&T Bank quickly took action to address the challenges identified by employees. For example, they provided childcare support for working parents, sent protective equipment to employees working in branch locations, and provided work-from-home setups to remote employees.
Actively Listening
M&T Bank encourages candid survey participation by letting employees know their feedback is heard. Oliver's team communicates with the wider organization by posting updates on identified issues and solutions on the internal company site.
Deep Data Analysis
Before using Perceptyx, detailed survey analysis was a lot of work for Oliver's team. They now enjoy simplified cross-survey and comment analysis which helps them get to the root of employee issues.
An Increase in Engagement
Despite the challenges of the previous year, M&T Bank succeeded in improving the employee experience in 2020. Their annual census survey showed that their employee listening program, and the actions they took in response, led to an increase in engagement across the company.
Check out the full case study for an in-depth look at how Erin Oliver's team is listening to employees, and applying their feedback for future initiatives, including the company's return-to-work planning.