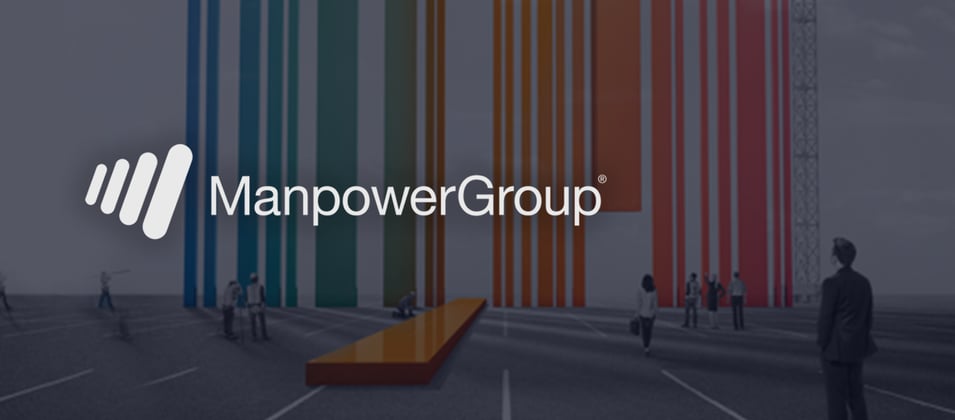 More Than Just a Survey: How ManpowerGroup's MAPS Leads to Increased Employee Engagement
ManpowerGroup began in 1948 with a mission to help people find work. Now, as a $19 billion workforce solutions business, that's exactly what they've done. Each year, the ManpowerGroup helps more than 2 million people find jobs within its 400,000 client organizations.
True to its humble roots, the company founded by Elmer Winter and Aaron Scheinfeld is still headquartered in Milwaukee, Wis., but now employs more than 30,000 people across 80 countries. Even as the company grows and expands its worldwide workforce, ManpowerGroup continues to focus on capturing employee feedback and acting on it to improve its operations and employee experience. That's why the company created the "ManpowerGroup Annual People Survey," or MAPS, a yearly engagement and culture evaluation that uses the Perceptyx platform to collect feedback from all employees across the globe, incorporating more than 20 different languages.
We spoke with ManpowerGroup's Camille du Fou Grant, manager of global talent, and Allison Haller, talent development consultant on the North American People and Culture team, about MAPS and the other employee listening channels they use to improve the employee experience at ManpowerGroup.
MAPS for the Future
Even though MAPS is a large undertaking for the human resources leaders, it is an initiative that they find well worth the time and effort because of the significant benefits it provides, including:
Improved overall employee engagement: "MAPS runs smoothly every year because people are very committed to it and they really care a lot about it," said du Fou Grant. "We get insight into management, leadership, vision, values, ethics, DE&I – it's all gathered in MAPS and helps us improve overall employee engagement."
Ability to breakdown survey responses by region: MAPS results are shared with country and regional leaders, so they can develop plans best suited for each of their unique regions and employees.
"We avoid comparison between countries or regions because the results can be so different," said du Fou Grant. "There are different circumstances in each region and cultural differences that are reflected in the results."
Deeper understanding of survey data: With access to the Perceptyx dashboard, the team at ManpowerGroup can garner a better understanding of the survey results, which, in turn, helps them with post-survey debriefing and action planning.
Beyond MAPS: Employee Engagement Includes Pulse Surveys and Focus Groups
The North American ManpowerGroup team doesn't just rely on the yearly MAPS evaluation. They also elicit employee feedback through two follow-up Perceptyx pulse surveys as well as employee focus groups.
Pulse surveys: These are shorter, more focused surveys that gauge how employees are reacting to the actions taken in response to MAPS.
"We try to learn if we're moving the needle on those items throughout the year," said Haller. "Leaders get excited about pulse results because … they get information specific to the action planning they've done throughout the year."
Focus groups: The 2020 MAPS found that employees struggled with collaboration, so the North American HR team put together focus groups to figure out the cause of the problem. It turns out that employees often didn't know who to connect with on certain projects or how to best reach them. As a result, the North America HR team is restructuring the onboarding process and consolidating technology systems to put everyone back on the same page.
Improving the Employee Experience
With these employee listening initiatives, ManpowerGroup continues to improve its overall employee experience. The company's global engagement score went up 1.5% in 2020 to 63% and reached its highest-ever score of 72% for North America.
Check out the full case study for a more in-depth look at ManpowerGroup's continuous listening approach and how it helps the company improve employee engagement.