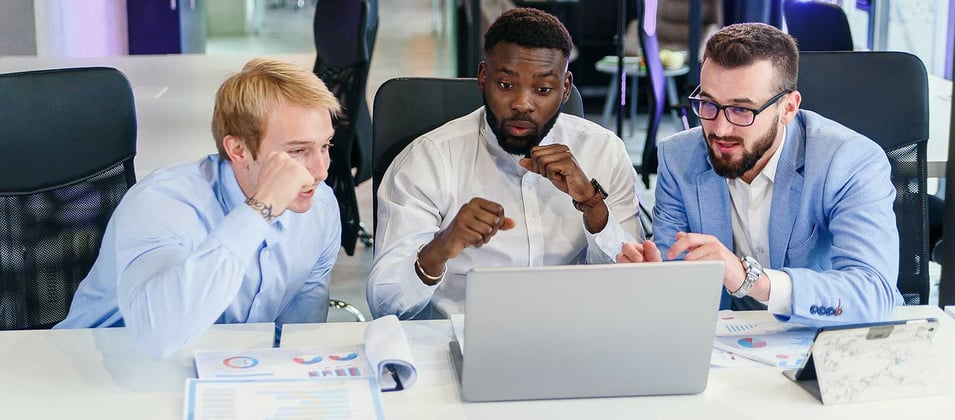 Bracket (Myth)busting: Why Embracing Fun at Work is a Winning Strategy

It's that time of year again. Spring is springing, birds are chirping, and employers everywhere are preparing for days of lost productivity as their employees call in sick, eat up company bandwidth streaming workday basketball games, and fill company Slack channels with news about their illicit March Madness brackets.
But what if all the time and energy organizations spend trying to stop employees from enjoying a friendly sports competition to salvage a few days of reduced productivity is actually counterproductive? What if the very thing organizations believe they're gaining ends up costing them even more in unplanned attrition and lost motivation due to disengagement?
Forbidding March Madness is a Technical Foul
In 2022, some of the typical issues managers report during the seasonal NCAA tournament may be moot. With so many employees already working remotely or able to do so at least part-time, we'll likely see far fewer sick days or workplace bandwidth issues than we might have seen in the past. After all, organizations can't control what's playing on your home television, whether it's college basketball or the Real Housewives.
However, in a recent Perceptyx survey of more than 700 employees, more than half work in an organization with a strict policy against non-work-related media during business hours, and more than half are aware of at least one restriction their organization has in place specifically around the basketball tournaments. More than 1 in 4 have already received a communication from their employer warning against participating in any viewing, activities, brackets, or pools during work hours.
Perceptyx found that organizations that choose an outright ban are missing out on a real opportunity for team building, camaraderie, and a chance to make their workplace a place employees want to stay for the long term. When asked specifically about the effect of bans on outside media during the workday, 8 in 10 reported that easing those restrictions would change their perceptions of their organization, and 7 in 10 reported positive changes from being more comfortable at work to feeling more connected to coworkers. One in 10 also say the easing of those restrictions would make them more likely to stay in the long term.
Leaning into the Easy Layup
In contrast, some employers are fully embracing the fun as a means to an end. Given that two-thirds of employees already intend to follow the basketball tournament at least marginally, some employers are flipping the script. Instead of bans, about 2 in 5 employees say their companies are choosing food celebrations, jersey-wearing on Zoom, broadcasting or streaming games in breakrooms – even workplace contests with prizes - and it matters. Nearly three-fourths of those in management believe taking time out of the work day for fun is acceptable, as long as the work gets done, so why aren't more doing it? (At Perceptyx, we're having a "beat the People Analytics Team's bracketology" competition, where winners will have lunch on us - although we don't anticipate losing!)
Employees of organizations who are participating in some form of team-building around March Madness are twice as likely to say their company is a fun place to work. On its surface, "fun" may not seem like an outcome worth striving for, but wait! More than 4 in 5 employees say that when they're having fun they have more energy for work, and lack of energy is a key indicator of burnout, a topic most organizations rank highly on their list of concerns. Even more concerning? Nearly 60% say that a workplace that isn't fun would send them looking for a new job.
The Fun Doesn't Stop in April
While March Madness is a great excuse to have a little fun while still accomplishing a whole lot of work together, not everyone is a sports fan and it's a long year until there are more brackets to fill out. When asked, the most popular event-based team-building choice for employees was a Super Bowl activity, but March Madness wasn't far behind. And a close 3rd was any other food day event. Other popular suggestions included coffee or happy hours, trivia events, and other themed celebrations. Employees have spent the last two years disconnected from one another and bringing back excuses to spend time together can be found in a variety of places.
So whether you're rooting for the women from Louisville, the men from Gonzaga, or a Cinderella story from your alma mater, encourage the jerseys, the rivalries, and the spontaneous conversation that happens in the breakroom over buffalo chicken dip. It's only once a year and the connection and energy you build will positively impact productivity all year. Your attrition numbers – and your employees – will thank you.