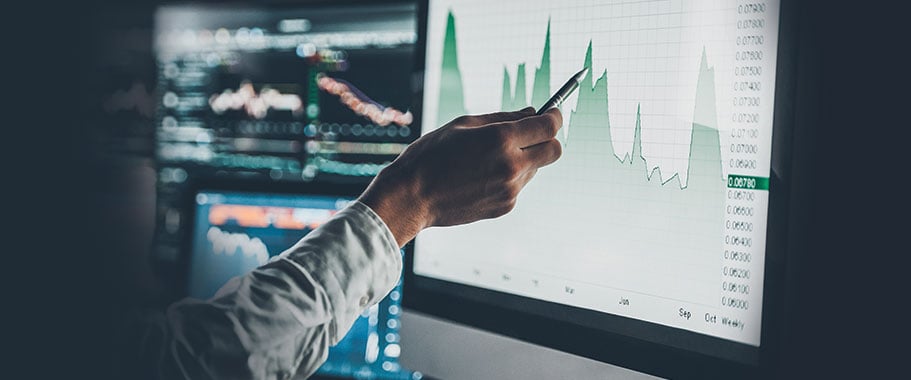 Perceptyx Welcomes Technology Veterans Cheryl Kim (CFO) & Sham Telang (CTO) As Company Embarks on Next Stage of Growth
Perceptyx, the leading employee survey and people analytics platform helping companies see the way forward, announced today two new strategic hires; Cheryl Kim has joined the company as Chief Financial Officer, and Sham Telang as Chief Technology Officer.
Both will play pivotal roles in broadening Perceptyx product offerings and capitalizing on the company's growth momentum and expansion. Revenue climbed more than 50 percent year-over-year in 2019, and Perceptyx now counts close to 20 percent of the Fortune 1000 and over 30 percent of Fortune 100 organizations as enterprise clients.
As CFO, Kim brings to Perceptyx a decade of C-suite experience in finance, reporting, operations and corporate development, gained in high-impact leadership roles at fast-growing companies both public and private. Kim previously served for five years as CFO of Healthline Media, where revenue nearly tripled during her tenure. During her time at the organization, she industrialized the finance function, completed multiple acquisitions, and led the company's successful sale to Red Ventures in 2019.
"Cheryl is a builder and a visionary, combining the right mix of strategic and tactical financial expertise to help people and organizations achieve their full potential," said John Borland, Perceptyx CEO and co-founder. "She knows what it takes to strengthen foundations, scale infrastructure, and develop talent for high-growth technology organizations."
"Perceptyx is growing at scale, with 7 million employees surveyed in 2019 across large enterprises, and ongoing momentum," Kim noted. "I'm excited to leverage my financial, strategic, and operating experience to help John and the entire team expand our opportunities internationally, continue to enhance our products, and work with our investors to take Perceptyx to the next level."
Telang brings over 20 years of multinational leadership and software technology experience to his role as CTO of Perceptyx, leading large-scale digital and product transformation initiatives, most recently as the COO/CTO of LegalZoom and prior to that as Global CTO for Experian Consumer Services.
"Sham's strong leadership experience in business operations along with his product and technology management expertise will have an immediate effect on our ability to drive innovation and execute new product offerings," continued Borland. "As Perceptyx continues to scale and bring new innovative technologies to market, Sham's proven insight and guidance will be imperative."
"The Perceptyx vision of integrating human sentiment data with business operations data into a single platform is extremely compelling, and an area I am particularly excited to work on; I have no doubt it will help current and future clients significantly," said Telang. "My focus will be to accelerate product innovation towards our mission to radically shift the way enterprises leverage their people data to drive business performance."