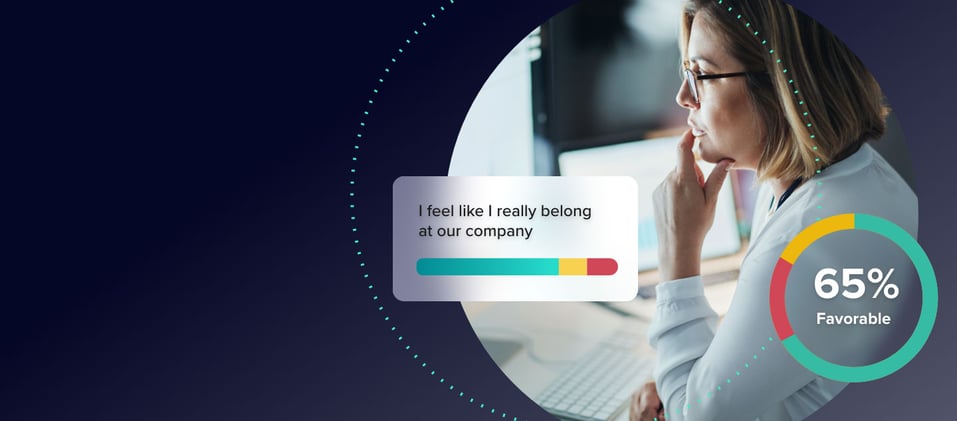 What Are Successful Organizations Doing to Deliver a Great Employee Experience? It Starts with a Conversation.

John Borland, Perceptyx CEO
Over the past 18 months, nearly everything about how, when, and where we work has changed. Our employees and their attitudes about work have been transformed as well, and they're now demanding a new type of relationship with their employers.
A relationship that understands their needs for greater transparency and flexibility.
A relationship that values authenticity and diversity, and rewards inclusive behavior.
A relationship that's collaborative and empathic, where leaders actively engage their teams in a 2-way conversation, not a broadcast.
A relationship in which employee voices and ideas are not just solicited, but heard, shared, and acted upon.
But creating and sustaining this evolved value proposition with our employees – what Gartner calls "The Human Deal" – is more challenging than ever given the increasingly distributed nature of our workforce.
For nearly 20 years, Perceptyx has helped hundreds of organizations across the globe design and execute thousands of employee listening programs, analyze the results, and uncover the specific insights that help them turn data into action.
But like the world around us, we must change and evolve as well, adapting to the needs of our customers to help them listen and respond in new ways.
This mandate was a driving force behind our acquisition earlier this summer of Waggl, and is further manifested today by the launch of our People Insights Platform
Why am I so excited, exactly?
I believe our platform represents the new standard in employee listening and people analytics for the enterprise. Perceptyx now delivers the largest portfolio of survey types available from any single provider – including engagement, DE&I, lifecycle, multi-rater feedback, pulse, crowdsourcing, and more – together on one powerful foundation for analysis and action planning.

Every company has a unique workforce, operates in a unique marketplace with unique competitive forces, and has unique objectives for its employee listening program. In response, they want the ability to create a listening strategy that's equally unique. By offering a diverse set of listening channels, including point-in-time surveys, always-on listening, and real-time crowdsourcing and voting, every organization can now architect the program that best fits their needs, with multiple options for engaging their employees in an active conversation at scale – at whatever cadence and frequency they desire. Now you can ask, listen, drill-down, take action, and then follow up to ask again.

Leaders at all levels of the organization need our support to navigate these shifting workplace dynamics. They need equally agile solutions to seek and respond to employee feedback, and that starts with strong manager development practices. Today, we're also releasing a redesigned multi-rater solution for 360 and 180 feedback. When correlated with data from other Perceptyx-hosted listening channels, our customers will have access to powerful analytics about manager effectiveness and where to apply additional development support.

Given the pace of business change, speed to data is more important than ever, and it starts with visibility. Our integrated insights portal, which we call 'The Listening Home,' will bring together all of these disparate conversations and datasets together in one place to help customers see patterns across business units, teams and geographies; identify critical themes and sentiment; and inform the best next steps. One provider, one hub, one source for the all timely employee insights you need to move forward.
But we know that technology alone is not a cure-all for delivering a great employee experience. To make sense of the data collected with any listening program, customers desire context, expertise, and a partner that can help them separate insights from noise and uncover the specific actions needed to power business and employee performance. Our consulting team is, and will continue to be, a powerful complement to our expanding technology capabilities. Their role as trusted guides and counselors is foundational to our customers' success, and a critical enabler to driving effective business change enterprise-wide.
The next generation of work is still being defined, and no doubt will continue to be complicated, but it also represents a tremendous opportunity for companies that are committed to co-creating a more successful future with and for their employees.
As for Perceptyx, we're just getting started. I'm supremely grateful for our growing community of employees and customers, and for the opportunity to build the future of our company together.
How can we help your organization thrive by seeing, listening, and responding to employees in new ways? I look forward to getting the conversation started. Share your comments below, or message me directly.
Ready to see our new platform and solutions in action? Visit our website to learn more, or request a personal demo today.