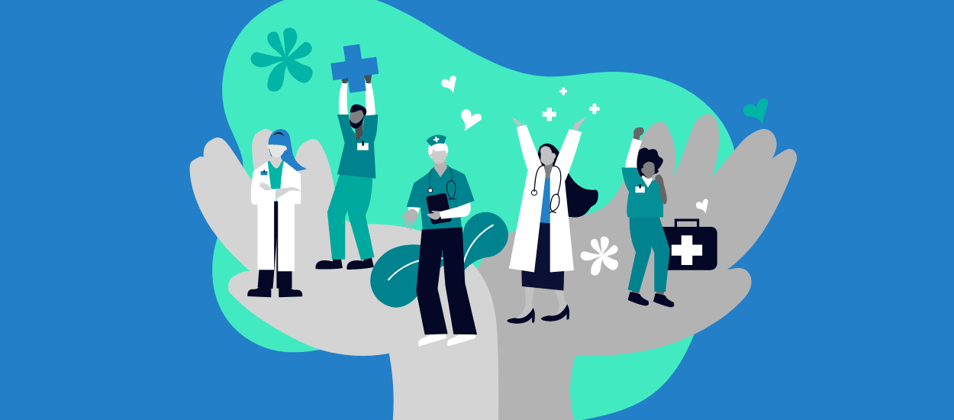 Nurses Whose Managers Prioritize Career Development Are 10X More Likely to Stay in Their Jobs
Perceptyx research shows upskilling and career opportunities are best ways to keep talented nurses

TEMECULA, Calif., September 11, 2023 (GLOBE NEWSWIRE) – A new study by Perceptyx, the leading employee listening and manager effectiveness platform, has uncovered the best strategies for retaining nurses amid a well-documented exodus of healthcare workers.
Nurses with managers who support their development are 10.6X more likely to stay in their job. Career and personal development is also highly related to intention to stay. Nurses who have opportunities for learning in their roles (e.g. upskilling) are 7.3X more likely (and those who have greater career opportunities are 6.2X more likely) to stay with their organizations in the near term.
But retention strategy does not come in a one-size-fits-all form. The survey of 1,600 healthcare providers (combined with 3.65 million respondents in Perceptyx's healthcare industry benchmark database) found that doctors and nurses diverge when asked about the top reasons they decide to stay at their employers. Rather than focusing on support and career development as reasons they would stay, doctors prioritize autonomy and impact as key drivers of their intention to stay.
Doctors, who believe that leadership listens to them, are 3X more likely and those with confidence in their senior leadership are 6X more likely to intend to stay with the organization. Another key factor is believing that their organization seeks their input on important issues (2.6X more likely).
"Healthcare institutions are grappling with a multifaceted staffing crisis caused by a variety of drivers across different roles," said Emily Killham, Director of Research & Insights. "Though these role-based nuances have been identified in the research for some time, they are even more prominent as staffing challenges have increased. Healthcare organizations must ensure they are prepared to address these concerns, role by role, if they want to retain their top talent."
Research shows that healthcare professionals experience higher levels of stress compared to other industries, often resulting in decreased job satisfaction, compromised mental health, and attrition. Understanding and acting on all aspects of well-being – physical, emotional, and mental – will help avoid some of the worst impacts of the current staffing crisis.
Attrition finally slows
There is a bit of good news for healthcare organizations: attrition for doctors and nurses is finally declining when compared to the spike seen immediately following the pandemic. While a majority of nurses (55%) and nearly half of physicians (45%) have considered leaving their jobs since the onset of the pandemic – 15-20% even said they would leave the industry altogether – the 2023 numbers have declined. About 33% of nurses now want to leave their jobs (25% of doctors), with 12% considering leaving the industry (10% for doctors).
"The lower attrition numbers are encouraging, but there is still a long way to go, and health systems are challenged to do more with less. We've heard loud and clear (both in the research and through our healthcare partners) that nurses want more career development opportunities, and sometimes will leave to find them elsewhere when they don't see them at their current jobs,"," said Ellen Lovell, senior consultant, healthcare, at Perceptyx. "That means organizations need to ask some urgent questions: How do we create, improve, and increase access to our upskilling programs? How do we improve internal ambassador and mentoring programs to make sure staff feels supported?"
The full report, "State of the Healthcare Employee Experience 2023," is available now for download.