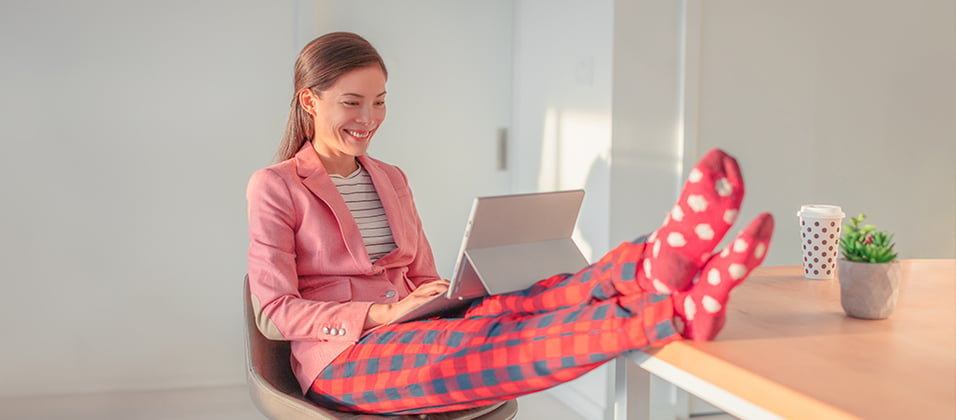 'Officism' is Real, and It's Likely Just the Latest Threat to Your Hybrid Work Strategy
As more and more organizations opt for a hybrid workplace model, a new brand of location-based discrimination is popping up. Employees who are back in the office full-time are harboring ill feelings toward their work-from-home counterparts.
Our research showed that officism, defined as negative attitudes toward employees who continue to work remotely instead of returning to the office, is emerging as a potential threat to our shifting work environment, and the overall employee experience.
To avoid the damaging effects of officism, especially when it comes to relationships between employees and their managers, organizations should consider an employee listening program to uncover potential biases, understand the preferences and pitfalls of various job roles as it relates to remote work, and help employees maintain strong connections to their peers and company leadership, regardless of where they choose to be located.
Diagnosing Remote Worker Disconnects
A recent panel research study of more than 1,000 Fortune 500 employees, conducted by Perceptyx, found that more than half of the respondents viewed remote colleagues unfavorably. 59% of respondents believe that employees are not as productive when working remotely, while 68% believe there is greater potential for career growth for workers in the physical office. Additionally, a staggering 76% of respondents feel that co-located managers and employees have better relationships rather than those working remotely.
Perhaps, most troubling: managers at the director level or above exhibit the highest levels of officism. This might lead your company to believe that requiring a return to a physical location would be best. However, Perceptyx research indicates the risks of in-office mandates may outweigh the benefits, especially when it comes to worker attraction and retention.
While employees who have returned to work feel negatively about work-from-home colleagues, research has proved that remote employees are not less productive than in-office workers. Furthermore, the vast majority of those surveyed, nearly two-thirds, want the ability to work remotely. In fact, five in 10 respondents said they would look for a new job if required to go back to the office.
"If these (officism) views persist, it's likely there will be long-term disadvantages for those employees who want ultimate flexibility in where, when and how they work," said Brett Wells, director of people analytics at Perceptyx. "The high officism level we're seeing in management is particularly troubling if employers want to retain those employees who aren't sure about returning to the physical workplace. It's important to educate managers and make workplace policies that demonstrate fairness and avoid potential conflicts between the two groups."

Hear more from Brett Wells about officism and the risks employers take when they don't offer flexibility to their employees.
Combatting Officism with Data and Employee Listening
A thorough employee listening program is your best first step when it comes to avoiding workplace officism. It's important to understand your employees' views on returning to the workplace, and the potential biases or leadership challenges that may emerge when workers are distributed across many locations.
With an employee survey, you can gather feedback on health, safety and wellbeing concerns; desired timelines and metrics for returning to the office, particularly as local regulations and public health guidance shifts; individual and manager sentiment about hybrid, staggered, or fully in-office work schedules; and the impacts to company culture and community. By listening to their feedback, your company can respond appropriately, and devise a return-to-work plan that works for most people.
However, it's unlikely there will be a one-size-fits-all solution that makes every employee 100% happy. Continue your listening program with episodic pulse surveys to foster close relationships with remote employees, connect organizational success to team and individual performance, and create equitable opportunities for all employees – whether in the office or at home.
Read the press release for more information on Perceptyx's panel research study, or visit our website library for more resources on designing the post-pandemic workplace.