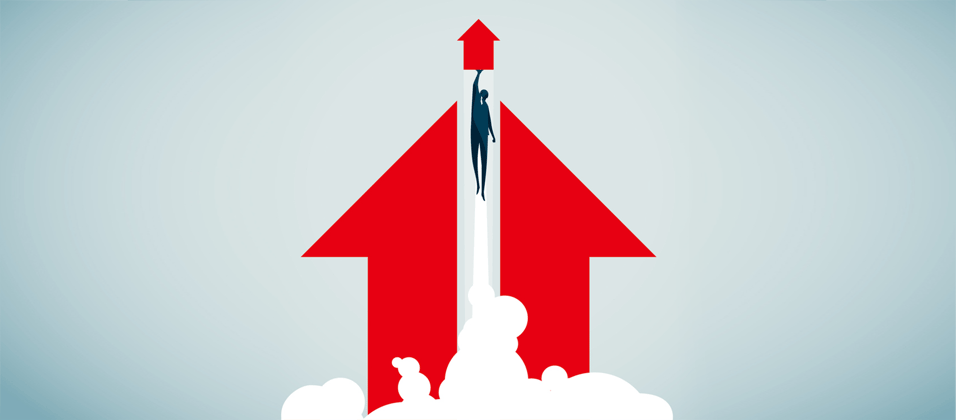 Perceptyx Adds More Than 100 New Enterprise Customers
Achieves strong growth in 2022 as organizations invest in employee experience
TEMECULA, Calif., January 25, 2023 (GLOBE NEWSWIRE) - Perceptyx, the leading employee listening and people analytics platform, announced a series of major customer wins and strong overall growth in 2022 as global organizations continue to turn to its solutions to help address shifting employee expectations.
The company's platform was selected by more than 100 top enterprise brands across multiple industries, from healthcare and technology to retail and hospitality, in the US and Europe. New customers include Banner Health, a 30-hospital health system and one of the largest employers in the U.S. with over 50,000 employees, and Gannett, the largest U.S. newspaper publisher based on daily circulation. The brands selected Perceptyx for its comprehensive range of employee listening and people analytics capabilities - including census, pulse, and lifecycle surveys, always-on listening, crowdsourced insights, 360 feedback, and intelligent coaching - and its collective 450 years' worth of consulting expertise in employee experience.
"Today's workforces are more diverse and distributed than ever before, with teams frequently spanning five generations, multiple geographies, and countless different backgrounds. Employers have realized that they can't truly understand the needs of their employees with a one-size-fits-all approach," said John Borland, CEO of Perceptyx. "They're turning to our flexible employee listening platform to help them continuously listen to their people through a wide variety of channels, and slice that data in infinite ways to get a true picture of each employee's experience. They're using this granular insight to drive engagement, improve leader effectiveness, and design more human-centric workplaces."
Perceptyx Appoints Chief People Officer
To support its growth, Perceptyx has also announced the appointment of its first Chief People Officer, Lisa Sterling. Lisa brings 25 years of experience in the talent management space, both as a product leader in the HR tech industry and then as a C-Level executive leading people, culture, and HR at successful brands such as Ceridian, EverCommerce, and SmartRecruiters. She will be tasked with driving Perceptyx's talent needs as it continues to expand globally, further build out its engineering and consulting teams, and integrate innovative technology providers such as Cultivate, the AI coaching platform acquired by Perceptyx in 2022.
"Lisa is a force to be reckoned with when it comes to talent management," said Borland. "She understands how to motivate, engage, and inspire people, and isn't afraid to innovate. As a company solely focused on employee experience, we are intent on ensuring our own employees feel listened to and are able to thrive. Lisa was the perfect candidate to lead this crucial function of our business."
In addition to achieving 29% revenue growth in 2022, Perceptyx also expanded its platform with the launch of Cultivate Intelligent Coaching, an AI-powered leadership development product. By analyzing both active feedback from 360 surveys and opt-in passive listening signals from workplace communication channels, such as Slack, Google Workspaces, Microsoft 365, and Microsoft Teams, Cultivate Intelligent Coaching identifies a manager's coaching needs and delivers hyper-personalized recommendations to the manager in real-time via nudges and a personal dashboard.
Additional achievements and accolades in the past 12 months included:
An extended partnership with The Josh Bersin Company, which is using the Perceptyx platform to conduct HR industry studies at scale, and power new models, assessments, and resources for HR professionals.
The release of a new Workday Connector, enabling seamless integration to the HCM platform to ensure the best insights.
Awarded FedRamp Security Authorization at the Moderate security impact level.
Recognized as a leader by industry analysts Gartner and Fosway Group.
Winner in the HR Today MVP Awards for Employee Experience and Gold medal award winner for 'Best Advance in Assessment and Survey Technology' in the Brandon Hall Excellence Awards.