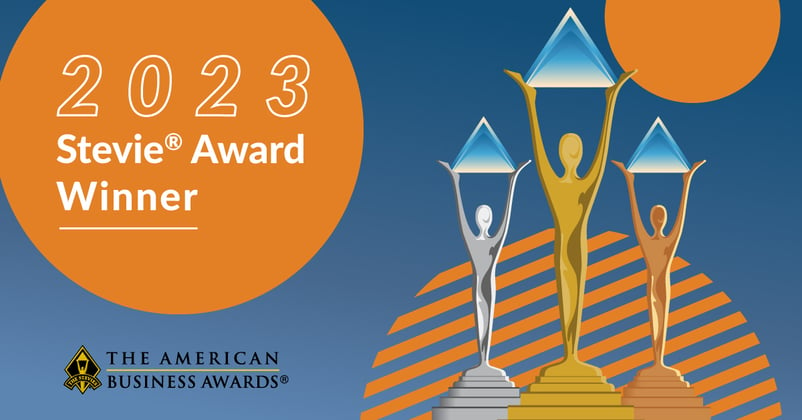 Perceptyx Wins Bronze Stevie® for AI/Machine Learning Solutions
Perceptyx has received a Bronze Stevie® Award for its Cultivate Intelligent Coaching solution in the American Business Awards'® Artificial Intelligence/Machine Learning Solution category.
Cultivate utilizes advanced AI and machine learning algorithms to provide personalized coaching to employees based on 360-degree feedback. This innovative approach to coaching gives employees individualized guidance on areas for improvement, tailored to their specific needs and performance metrics.
The use of intent models — designed to find out why employees hold a particular opinion instead of just measuring positive/negative sentiment or highlighting comment topic areas — impressed one judge, who noted: "The AI intent models used by Cultivate to interpret observed behavior seem like a valuable feature that sets it apart from other digital coaching tools." Another judge commended the platform for "(tackling) a new and pressing challenge that has been amplified by the new normal... this is a field where AI will crucially be needed."
"We're honored to have won a Stevie for Cultivate Intelligent Coaching," said John Borland, CEO of Perceptyx. "This recognition is a testament to the hard work and dedication of our team, who are committed to delivering innovative solutions that help organizations unlock the full potential of their employees."
Stevie Award winners will receive their awards on June 13 at the Marriott Marquis Hotel in New York. The ceremony will bring together professionals from around the world to celebrate the achievements of outstanding organizations and individuals.
"It is very gratifying for us to be able to recognize the achievements of such a wide variety of organizations, teams, and individuals in the 21st ABAs, [and] we look forward to celebrating with them," said Maggie Miller, president of the Stevie Awards.
The ABAs are widely regarded as the most prestigious business awards program in the United States, with organizations of all sizes and from every industry eligible to submit nominations. This year's competition was especially intense, with more than 3,700 nominations submitted.
Details about The American Business Awards and the list of 2023 Stevie winners are available at www.StevieAwards.com/ABA.
About the Stevie Awards
Stevie Awards are conferred in eight programs: the Asia-Pacific Stevie Awards, the German Stevie Awards, the Middle East & North Africa Stevie Awards, The American Business Awards®, The International Business Awards®, the Stevie Awards for Women in Business, the Stevie Awards for Great Employers, and the Stevie Awards for Sales & Customer Service. Stevie Awards competitions receive more than 12,000 entries each year from organizations in more than 70 nations. Honoring organizations of all types and sizes and the people behind them, the Stevies recognize outstanding performances in the workplace worldwide. Learn more about the Stevie Awards at http://www.StevieAwards.com.