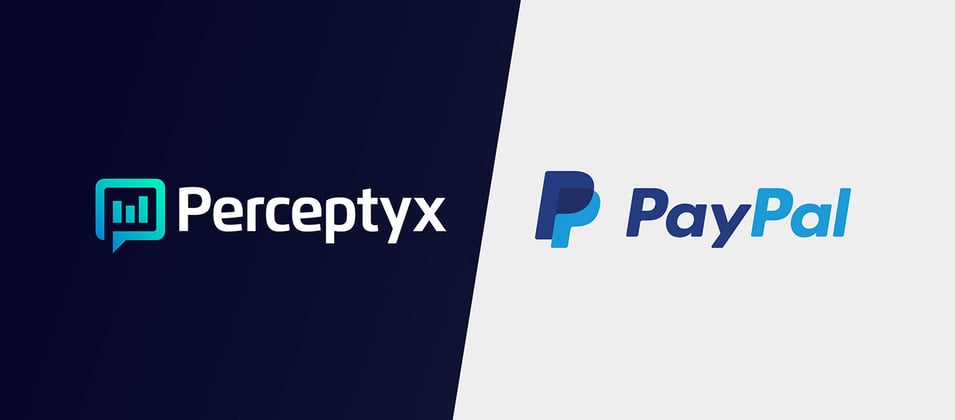 Reframing the Great Resignation as the Great Evaluation with People Analytics
By now, everyone has heard about the Great Resignation. We all know that employees are leaving their jobs in droves, and job openings are going unfilled. But have you stopped to examine why this is happening, especially if it is occurring at your organization?
In a recent webinar hosted by HR Exchange Network (HREN) and Perceptyx, Dr. Serena Huang, global head of people analytics and HR technology for PayPal, and Dr. Brett Wells, director of people analytics for Perceptyx, talked about this very issue, and offered a unique spin on employee attrition. They suggest reframing the Great Resignation from a problem area and instead look at it as an opportunity, or the Great Evaluation.
The Great Evaluation is two-fold. First, is people re-evaluating their priorities and their relationship with work. According to Ipsos Consumer Tracker, nearly half of all Americans are currently re-examining their lives and prioritizing a better work-life balance. In the past 20 months, many of us have begun to reconsider everything from where we want to live, our sense of purpose and fulfillment at work, the need for a healthier lifestyle, and so much more. But, on the flip side, companies should also be using this opportunity to do their own Great Evaluation, tapping into their people analytics to understand what employees are looking for in the work experience, and what is driving their intent to stay – or leave.
"The only way to understand what's important to employees in the next normal is by asking them," Dr. Huang remarked during the "Feedback as Fuel: A Look Inside PayPal's Approach to Employee Lifecycle Analytics" webinar. "And that's why I've been so passionate about making sure employees' voices are heard by organizations."
Make Data-Driven Decisions with People Analytics
Organizations need to understand the specific wants and needs of its people before setting company-wide goals, strategies, processes, and return-to-work plans.
Recent Perceptyx research found that two out of three workers want to remain remote, at least part time if not completely. Even more impressive, five out of 10 workers say they are willing to take a 3-5% pay cut to stay in a remote work environment. Yet, only one in 10 job opportunities currently advertised are marketed as remote-friendly.
"This is a great re-evaluation in terms of how employees want to work and where they want to work," stated Dr. Wells. "And organizations not meeting these needs are likely going to struggle to win the war for talent."
Therefore, the burden is on organizations to not only listen to their employees but to continuously monitor sentiment and feedback as conditions change, and then act to deliver the experience employees want. By implementing a full employee listening strategy that includes census or engagement surveys, pulse surveys, employee lifecycle surveys, crowdsourcing, and more, your organization gets valuable information that helps connect the dots throughout the entire employee experience.
As Dr. Wells noted during the webinar, "organizations that are leveraging people analytics well and connecting all these different practices are the ones most likely to be meeting their financial outcomes, attracting top talent, retaining top talent, engaging top talent, and the list goes on."
PayPal's Approach to Meeting Employees' Needs
Dr. Huang and her team at PayPal are very aware of the role people analytics play in architecting the employee experience and achieving the desired business outcomes.
By utilizing a robust employee listening and action planning strategy, PayPal has the information it needs to ensure it's providing the right work environment, which means making sure the workplace is inclusive, innovative, and collaborative.
"When everyone is at home, everyone is on the same playing field," stated Dr. Huang. "But when some are in the office and others are not, how do you make sure those who are working remotely are heard and that their voices are not minimized somehow in the conversation with those who are in the office? So, making sure the environment is inclusive is top of mind for us in this particular environment, and how do we stay innovative? As a tech company, innovation is critical to our success, so how do we make sure we continue to innovate in the hybrid environment is another challenge for us."
With these challenges top of mind, PayPal makes sure to continuously check in with its employees throughout the employee lifecycle. The company does onboarding surveys at seven days, one month, and 120 days, as well as exit surveys, plus additional pulse and engagement surveys during the year.
"We have built a really strong collaboration with the IT organization to bring in technology to explore the employee experience, measure the employee experience, and, ultimately, hopefully, improve the employee experience," Dr. Huang said. "It is the day-to-day moments, not just when you first get onboarded, not when you leave the company, but throughout the process, and it is only with continuous analytics can we inform the business on what's working and what's not working for our employees."
At Perceptyx, we couldn't agree more. Access to continuous people analytics is the best way to make informed decisions that will help lead to better overall employee engagement. Our People Insights Platform, coupled with our consultative service, can help organizations gain insights and analysis to address challenges and improve the employee experience. Reach out to learn more about the benefits of people analytics.
View the full "Feedback as Fuel: A Look Inside PayPal's Approach to Employee Lifecycle Analytics," hosted by HREN, to hear more about how PayPal uses employee listening and people analytics to address business problems and drive decision-making to improve the employee experience.