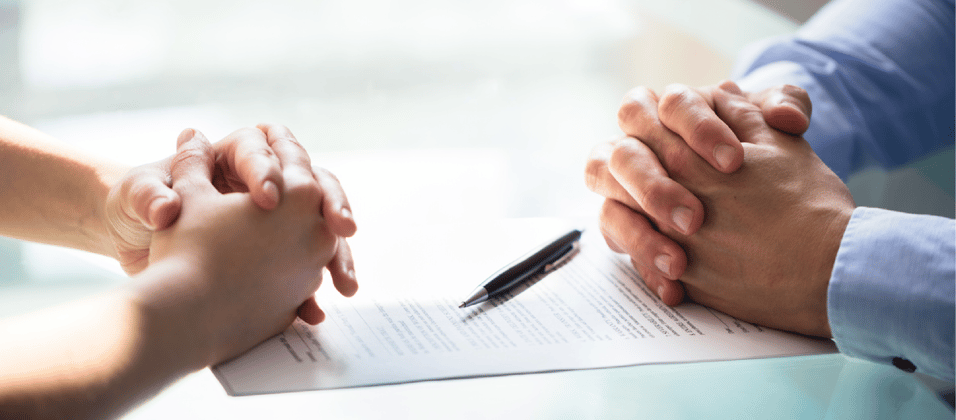 Side Gig or Primary Gig? Employee Listening and Contract Workers

The rise of the gig economy — both for individuals and organizations — has accelerated. For individuals, the benefits include increased flexibility, independence, and the ability to do multiple jobs simultaneously. For organizations, contract labor provides a fast way to scale their workforce — both up and down — as needed, as well as access to a diverse pool of workers and skills, all without a long-term commitment. A recent study by the Upjohn Institute that accounted for miscoding of workers — one in 10 workers who initially reports working for an employer on one or more jobs as an employee is in fact an independent contractor at one of those jobs — found that contractors constitute about 15% of the domestic workforce. While it can be difficult to predict how temporary or contract labor will impact organizations in the years ahead, many are looking at contract labor as a possible solution to current belt-tightening. Overall, about 27% of the leaders Perceptyx interviewed as a part of our State of Employee Listening research indicated that they currently rely on some level of contract labor for the daily running of their business. As we look toward 2024, nearly half of organizations intend to increase their reliance on contract labor.

Source: Managing Uncertainty: How Layoff Anxiety is Changing the Employee Experience (2023)

With this increase in the number of non-employees in the workforce, their impact on the employee experience — both their own and that of others in the organization — takes on new urgency. Even though many are with the organization for just a short time, contract workers also play a significant role in employment brand advocacy. How can organizations ensure that they maintain a cohesive culture as workers enter and leave? How can organizations ensure that the experience of contract workers results in brand advocates? How can organizations ensure fairness and equity with two classes of workers?
Best Practices for Listening to Contract Workers
While it's clear that organizations need to be cautious about how they approach these gig workers when it comes to listening events, and ensure that they are following the proper laws to maintain that contract relationship, these workers are a part of the organizational culture and their perceptions are still important to gather. Listening to the feedback of contract workers and including them in discussions about resulting actions will help to ensure that everyone is benefitting from their inclusion in the organization. In addition, organizations should dig in and analyze where regular employees have different experiences than their itinerant counterparts and assess these differences for impact on overall organizational performance.
Understanding, valuing, and responding to the insights and feedback of contract workers is no longer optional; it's a vital part of sustaining a competitive edge. Here are a few of the best practices that organizations can adopt to create a more inclusive environment, ensuring that contract workers are not just heard, but actively engaged:
Inclusion in Organizational Culture: Treating contract workers as part of the organizational culture is more than a nice gesture; it's a strategic imperative. Though they may not have the status of traditional employees, their insights and experiences are invaluable in shaping organizational strategies and creating a more inclusive environment.
Regular Communication and Feedback Mechanisms: Organizations should implement regular listening events and feedback channels ranging from surveys like with Perceptyx's Ask product to crowdsourcing via Dialogue that are tailored specifically for contract workers. These interactions should recognize their unique perspectives and ensure that feedback is not only collected but also acted upon. Examples include focus groups, one-on-one meetings, and tailored surveys that are mindful of their distinct experiences and expectations.
Analyzing Differences in Experiences: Understanding where regular employees and contract workers may have differing experiences within the organization requires thoughtful investigation. By assessing these differences, organizations can uncover critical insights into overall performance and areas for improvement. This analysis must be ongoing, considering the ever-changing nature of contract work and its impact on organizational dynamics.
Ensuring Legal Compliance: Interactions with contract workers must always adhere to legal guidelines to maintain clear distinctions between employee and contractor status. Proper training for managers and clear policies can help mitigate risks and ensure compliance with regulations related to contract labor.
Promoting Equity and Fairness: Policies that promote fairness between regular employees and contract workers are not only ethical but also beneficial for overall morale. Access to training, resources, and opportunities for growth should be equitable, considering the unique nature of contract work. Fair treatment fosters loyalty and engagement, even in temporary working relationships.
Implementing Tailored Support Systems: Contract workers often need different types of support or resources compared to regular employees. Recognizing these differences and tailoring support systems accordingly ensures that contract workers feel valued and supported, enhancing their productivity and alignment with organizational goals.
Looking Towards the Future: As organizations continue to evolve, and the role of contract labor expands, the need to integrate and understand the contract workforce will only grow. Embracing this complexity requires a commitment to inclusivity, careful analysis, and an innovative approach.
The rise of contract labor is an era-defining shift that will continue to shape the future of work, not a fleeting trend. Organizations that actively engage, understand, and instill a sense of belonging in contract workers will be better positioned to thrive. By implementing best practices in listening to and surveying contract workers, businesses can help foster highly-engaged, productive work environments that drive world-class employee and customer experiences.
Perceptyx Helps You Listen to All of Your People
At Perceptyx, we recognize that hearing the voices of all your people — whether employees or contract workers — is essential to success. The custom listening products that make up People Insights Platform and expertise in all aspects of survey design, strategy, and communication, are tailored to your unique organizational needs.
Get in touch and let us show you how Perceptyx can transform your employee listening strategy. To gain insights into how your organization's employee listening strategy measures up, take our free interactive assessment. And to read the original report from which this article was adapted, click here to download a copy of Managing Uncertainty: How Layoff Anxiety Is Changing the Employee Experience.