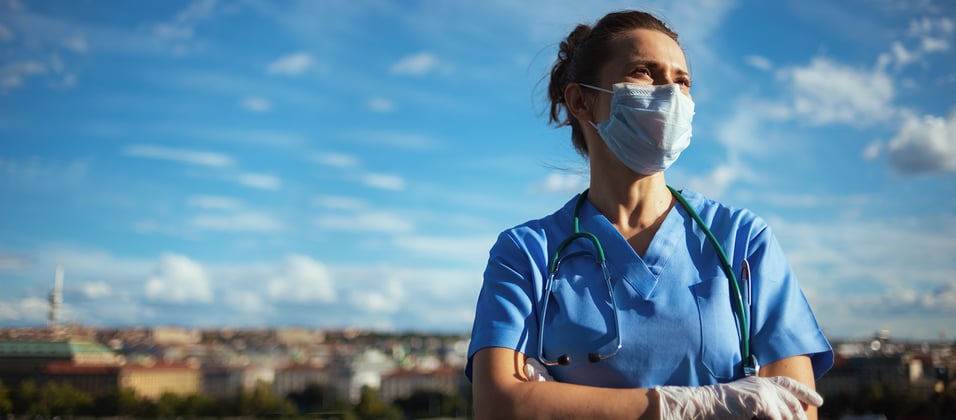 Strategies to Support Healthcare Workers and Ensure Patient Safety

During this year's National Nurses Week, former Vanderbilt University Medical Center nurse RaDonda Vaught was sentenced to three years of supervised probation for a fatal medication error she made in December 2017. After ignoring warnings associated with obtaining the incorrect medication from an electronic dispensing cabinet that required she search by name for the appropriate drug, Vaught injected a 75-year-old patient with a muscle relaxant instead of the prescribed sedative.
Even prior to her trial and sentencing, Vaught took responsibility for the error in judgment. The trial, however, raised concerns about the appropriate level of punishment for this mistake. The American Nurses Association said that criminal prosecutions like this one could impair medical error reporting and impede process improvement. Vaught's conviction also stood in stark contrast to the acquittal of Ohio physician William Husel one month earlier following a high-profile trial in which Husel was accused of hastening the deaths of 14 critically ill patients by ordering large doses of the powerful painkiller fentanyl – doses that family members with the power to make medical decisions for the deceased argued had been administered without their informed consent.
Retrospective Blame and Prospective Solutions
Each case raised thorny questions about medical ethics, patient safety, and HR best practices in the healthcare workplace. Vaught's error was grave but unintentional – she overlooked safeguards and negligently administered the incorrect medication to a patient. Husel, on the other hand, understood what the dosages of fentanyl he ordered would do and went ahead with those orders anyway, believing they constituted an appropriate approach to end-of-life care but not sharing the details of their possible impact with the family members authorized to make medical decisions for his patients.
Although the results occurred in different states, cities, and hospital systems, some medical experts criticized what could be perceived as a double standard. The U.S. is facing a critical shortage of nurses, and sentencing a nurse to probation for making a medication error may discourage other people from entering the profession. It also focuses retrospective blame on individuals who have made these mistakes rather than developing prospective system-wide safeguards to prevent medical errors. The 1999 Institute of Medicine report "To Err is Human: Building a Safer Healthcare System'' provided a framework for encouraging healthcare organizations to learn from medical errors and apply that learning to policies that will guide future decision-making.
HR Best Practices Can Play a Role in Preventing Medical Errors
Diagnostic and procedural safeguards such as electronic dispensing cabinets and multiple levels of peer review can help prevent medical errors, but these safeguards work best when complemented by comprehensive HR and leadership support for the healthcare workforce. Here are some key points that healthcare leaders should consider related to medical errors, near-misses, and employee concerns.
Encourage discussion: Leaders at all levels should directly discuss the error/near-miss that has occurred as well as the general concerns that clinical staff may have about the reporting process for mistakes and errors. Be clear about staff expectations, including how the organization will support them when they report mistakes and concerns.
Develop a communication strategy: Frontline clinical leaders need a clear approach for dealing with concerns about which they feel uneasy or are ill-equipped to address. Pay special attention to any perceived lack of psychological safety during the reporting process on the part of both leaders and employees.
Monitor the situation: When engaged in employee listening, take note of survey items that ask about perceptions of trust, respect, reporting of medical errors and mistakes, and culture. Employee responses can tell you whether staff believe that reporting errors will lead to systemic solutions instead of individual write-ups.
Perceptyx Helps You Meet Your Healthcare Employees Where They Are
If your employee listening program doesn't speak to the strategies mentioned above, Perceptyx can help. Our consultants work with your team to ensure that you're asking the right questions via the best listening methods – pulses for quick feedback, recurring surveys for benchmarking, safety culture surveys to understand safety perceptions specifically, and crowdsourcing to determine which changes your clinicians believe need to be made – and then convert these data-driven insights into a meaningful action plan.
To learn more about how Perceptyx can support the needs of your healthcare organization, schedule a meeting with a member of our team.