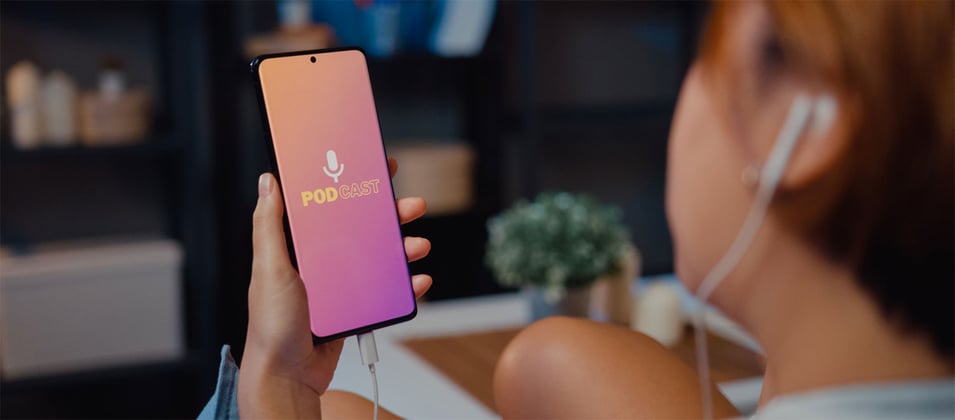 Your Summer Playlist Sorted: 10 Must-Listen-to Podcasts for HR Leaders
As summer kicks into high gear, it's a great time to take a road trip, spend more time outdoors, or simply relax in your favorite lounge chair. Listening to one of these popular HR podcasts as you enjoy your favorite summer activities can keep you entertained while also helping you prepare professionally for the busy months ahead.
In the fast-moving world of HR, podcasts are a great way to quickly absorb new information, learn about trends, and stay up to date on the latest in employee engagement, culture, benefits, and everything else an HR professional must know. With the popularity of podcasts on the rise (73% or an estimated 209 million people in the U.S. over the age of 12 are listening to online audio on a monthly basis, up from 68% in 2021), industry creators have responded by producing a plethora of choices.
To help you build the ultimate professional playlist, we've narrowed down a list of must-listen-to HR podcasts to our 10 favorites. Each of these podcasts feature the people and perspectives to inspire, motivate, and help prepare you to take on many of the challenges facing the HR profession today.
Listen and Learn With These Popular Podcast Series
Stay Informed with HR Podcasts
This is an awesome list if you're looking to get ideas flowing, questions answered, and thoughts percolating – but it is by no means exhaustive. Explore these and other podcasts, and always be sure to share what you learn with your teams.
Subscribe to our blog for more on human resources, employee surveys, employee experience, employee listening programs, and much more. To learn more about how Perceptyx can help your organization in any of these areas, schedule a meeting with a member of our team.