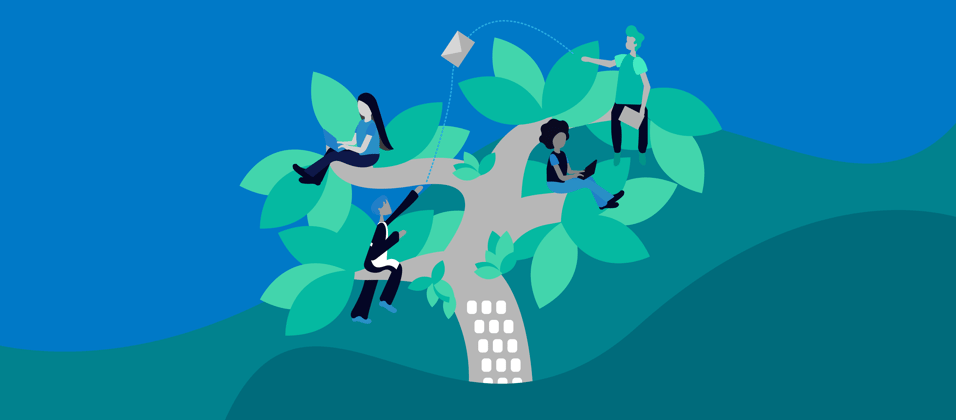 Anatomy of a Good Boss: What Listening to Employees Tells Us

Boss's Day, observed on October 16th in the United States, is a day marked on the calendar for employees to express gratitude toward their bosses. Patricia Bays Haroski, who registered "National Boss' Day" with the U.S. Chamber of Commerce in 1958, had a more idealistic aim: to bridge the emotional and professional gap between managers and their teams. Still, Hallmark did not capitalize on this newly created holiday until 1979.
---
Haroski was a secretary for State Farm Insurance Company in Deerfield, Illinois, at the time and chose the date for the holiday to coincide with her father's birthday. She wanted to show appreciation for her bosses, advocating for a day that could also serve as a strategy to improve intra-office dynamics. Illinois Governor Otto Kerner endorsed her cause in 1962, granting official recognition to Boss's Day. The purpose was clear: Haroski felt that younger employees often did not recognize the effort and dedication their supervisors poured into their jobs and the manifold challenges they had to overcome.
Initially intended to foster better workplace relationships, the occasion is not without detractors. Some have argued that Boss's Day serves as a mere Hallmark holiday, void of genuine sentiment, and puts undue pressure on subordinates to celebrate those who not only make more money but also have the leverage of positional power.
Despite the differing opinions on its merit, Boss's Day presents a welcome opportunity to explore the actions and behaviors associated with great management — especially in an era driven by analytics and data, and at a time when our own internal research shows that many people report working under the best manager they've ever had.
A Majority of Employees Are Working For Their "Best Boss Ever"
According to our data, 64% of employees report that they are working under their "best boss ever." These effective managers embody a variety of positive traits: 64% are viewed as professional, 56% are considered trustworthy, and 47% are seen as caring. While these subjective terms have often been the foundation of traditional manager-employee evaluations, Perceptyx's data-driven approach extends beyond mere descriptors.
Employees with their "best bosses" are 2.6 times more likely to feel pride in their work, 2.2 times more likely to be intrinsically motivated, and 2.6 times more likely to recommend their company as a fantastic workplace. On the flip side, Managers who receive high ratings are 3.5 times as likely to foster effective cooperation across departments and are four times as likely to ensure their employees experience manageable stress levels. These exceptional managers contribute not just to the workplace environment but to the concrete metrics that define organizational success: high productivity, long-term retention, and employee well-being.
The Communication Gap
While managers and employees often agree on what constitutes effective management, the perceptions do diverge notably in the area of communication. According to our research, only 21% of employees believe that their managers most often initiate communication, in stark contrast to the 50% of managers who think they do. Further, 37% of employees desire more frequent communication with their superiors. One-on-one meetings, a cornerstone of formal communication, are yet another realm requiring improvement. About 60% of managers claim to initiate these sessions, but only 45% of employees concur. Notably, employees who find these meetings very beneficial are 43 times more likely to consider their manager the best they've ever had.
Cultivate Intelligent Coaching Can Bridge the Communication Gap
Addressing these disparities in perception, Perceptyx's Cultivate Intelligent Coaching employs natural language processing to scrutinize digital communications for responsiveness, tone, and completeness. Per our research, high-performing managers were found to initiate 86% more conversations with their direct reports and also had a 42% higher response density than their lower-performing counterparts. After five months of engagement with Cultivate, managers initiated 26% more conversations, gradually bridging the communication gap. Moreover, the AI-powered program offers weekly personalized coaching at scale, which can be supplemented by articles or extended learning resources.
Organizations that have deployed Cultivate Intelligent Coaching have reported enhanced employee engagement and leadership trust indices. The benefits for managers and employees are tangible: better communication, higher self-awareness, increased emotional intelligence, and a trust-centric work environment.
Perceptyx Can Help Your Organization Cultivate the "Best Bosses Ever"
Though many would say they know great management when they see it, data increasingly guides our understanding of what makes an effective manager. In a world driven by numbers and empirical evidence, metrics from companies like Perceptyx are revolutionizing how we understand, evaluate, and ultimately, celebrate effective leadership. An event like Boss's Day memorializes both the importance of and quest for better management — a process of continuous improvement that benefits bosses and employees alike — and serves as a holiday worth marking on the calendar.
For those interested in a data-driven approach to developing leaders and managers, Perceptyx offers comprehensive solutions, such as best-in-class 360 feedback and AI coaching through our Cultivate product. To dive deeper into the state of management behaviors in 2023, you can download our special report, The Management Behaviors that Make (or Break) a Great Employee Experience, or schedule a meeting with a member of our team.