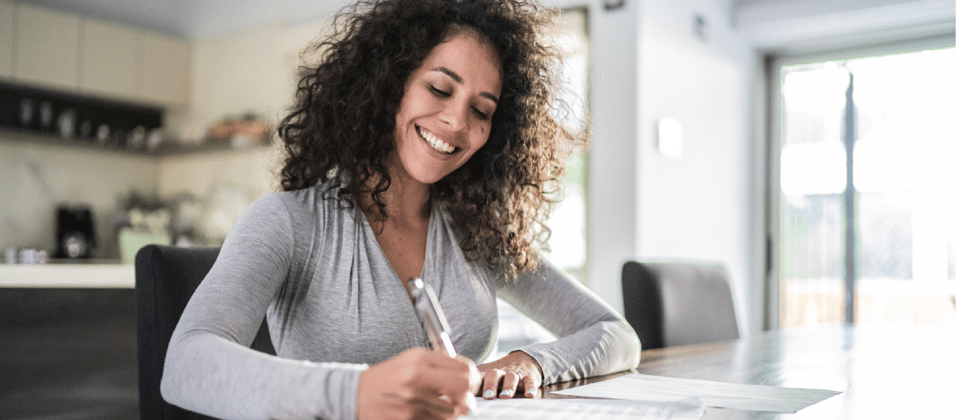 Balancing the Art and Science of Great Employee Survey Design

Employee listening is a key element of understanding the larger employee experience and addressing important business challenges. Designing a survey that delivers the critical insights leaders need to drive change, and make informed decisions, is a careful balance of art and science. It's important to take advantage of current research and best practices, but it's equally important to acknowledge the nuances of your organizational culture and remain agile when building your program. Guidance from Perceptyx's listening experts can help you strike the right balance to meet your goals.
Ensure Alignment With Your Goals and Company Culture
The first step in designing an employee survey is to define the goals and desired outcomes. Stakeholder interviews can provide deeper insight into the strategic priorities and business challenges leaders are facing. These conversations also provide clarity about the organizational culture, current initiatives, and potential barriers to success. The survey content should be aligned with your business and talent strategies and reflect the culture and common language of your organization. It's important that the survey language reflect the way you refer to different groups such as employees versus associates; managers versus supervisors; and senior leaders versus executives. These are details that ensure consistent interpretation of items and a survey experience that reflects your brand.
Listening experts like Perceptyx's deep bench of skilled consultants bring insight into benchmarks, research, and best practices to consider in designing a well-rounded and psychometrically sound survey. There are standard measures such as Employee Engagement, Manager Effectiveness, and DEIB that have a great deal of research available as well as strong benchmark coverage. The Perceptyx benchmark database has 650 survey items with data collected from 526 organizations and 18.9 million respondents. This is a great resource for designing surveys with tried-and-true items that have performed well in other organizations and provide external context about what's "normal" for each item.
The benchmark database provides a robust bank of survey items to measure a wide variety of topics. There are cases where custom survey items must be designed to address more specific topics of interest. Custom items are commonly used to assess perceptions of company values or cultural attributes, employee value propositions, internal initiatives, or emerging topics. It's important to strike the right balance of preserving benchmark and historical comparisons with gaining the precise insight needed.
When writing new survey items, make sure they are:
Actionable: Could we address this item with an action plan? Are we willing to act on this item?
Behaviorally Observable: Are we asking respondents to speculate, or can they respond confidently based on what they've observed?
Clearly Written: Have we used simple, concise language, and avoided double-barreled and

reverse-coded

items?
Agility in Design
Agility in both the listening program and survey item design is critical to ensure leaders receive the specific insights they need. Your employee listening program should evolve with the business. Many organizations continue to add listening events and survey content to address challenges as they emerge. Balancing new content with consistency can ease this evolution and preserve the ability to monitor progress.

The goals and purpose of the listening event should determine the most appropriate methodology, survey length, and content. There is no single best solution, and the approach may evolve from one listening event to the next. Company-wide employee experience surveys are often 40+ items, but topical or targeted pulse surveys may include only a few items and go to a small subset of the organization. All items should be relevant to those asked to respond but allowing employees to skip items can offer additional flexibility.

The survey should be designed with an end in mind. It's important to consider the reporting and analytics strategy during survey design to maximize impact. Define plans for analyzing, reporting, and acting on the survey feedback before designing the survey content to ensure all stakeholders are set up to succeed. Questions to consider:
At what level will leaders be expected to act on the data? Are the items actionable at that level?
Do we have all the necessary demographic data for reporting? Are there demographic questions that need to be asked on the survey?
How will comment data be used?
Are there other surveys or outcomes the data should be linked to?
Surveys designed to inform meaningful action and organizational change are the foundation of any effective listening program. The design of your employee survey speaks volumes to employees and sends a message about what leaders care about. A well-designed survey that is aligned with the unique priorities of your organization reinforces the commitment of leaders to giving employees a voice in the topics that matter most.
Perceptyx Can Help You Lay the Foundation of Your Listening Culture
To learn more about how we can help your organization develop surveys that will elevate your employee listening strategy, contact us today. We also offer a free interactive assessment that measures your organization's current level of listening maturity, while providing valuable insights into the best next steps to advance your program.