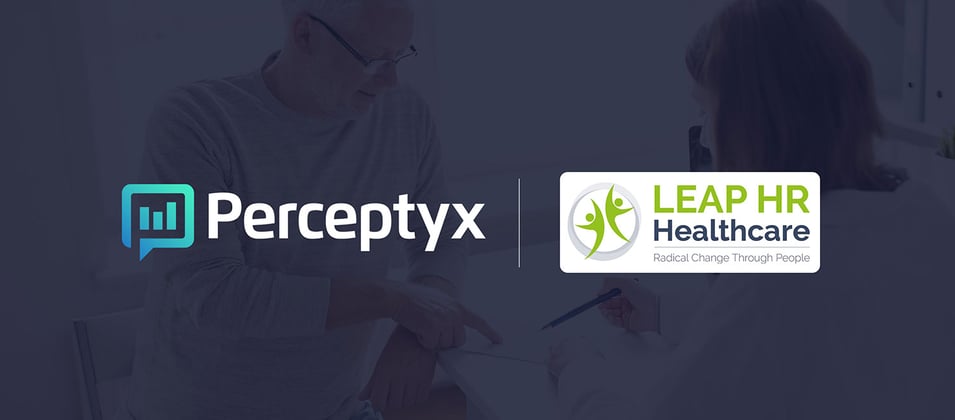 LEAP HR Healthcare Recap: Building Employee Resilience Through Evidence-Based Action

Meditation. Mindfulness checklists. Gratitude journaling. Breathing exercises. Resiliency training. Exercise. Peer support programs.
When it comes to improving healthcare employees' resiliency and overall well-being, the techniques seem limitless. Healthcare systems have a range of potential interventions available and can offer the ones that improve their employees' resiliency and well-being the most.
Perceptyx partners with 1.36 million healthcare employees across nearly 1,600 facilities, making us uniquely positioned to answer the question: How are the best healthcare organizations building employee resilience and overall well-being?
Perceptyx answered this question during the LEAP HR Healthcare conference, a national conference spotlighting the "leaps" healthcare systems have made to improve their employee experience and business outcomes.
The answer: The best healthcare systems make evidence-based decisions to improve employee resilience and well-being.
Even before the COVID-19 pandemic, the impact of job demands and stressors on healthcare employees' well-being was well documented. The National Academy of Medicine reported the suicide rate for physicians was 2x higher than the national average and 23-31% of primary care nurses experienced prevalent emotional exhaustion.
While some job stressors are inherent to the job itself and beyond anyone's control, others, such as policies, procedures, resources, and cultures can be improved by the organization. However, job demands will never completely diminish, requiring healthcare systems to find mechanisms that help employees balance these stressors and maintain well-being.
The image of a seesaw illustrates how balance can be achieved in this demand-support model. Demands are on one side of the seesaw and mechanisms such as support, control and resilience are on the other side. The healthcare system's goal is to create balance so employees effectively cope with the demands they face.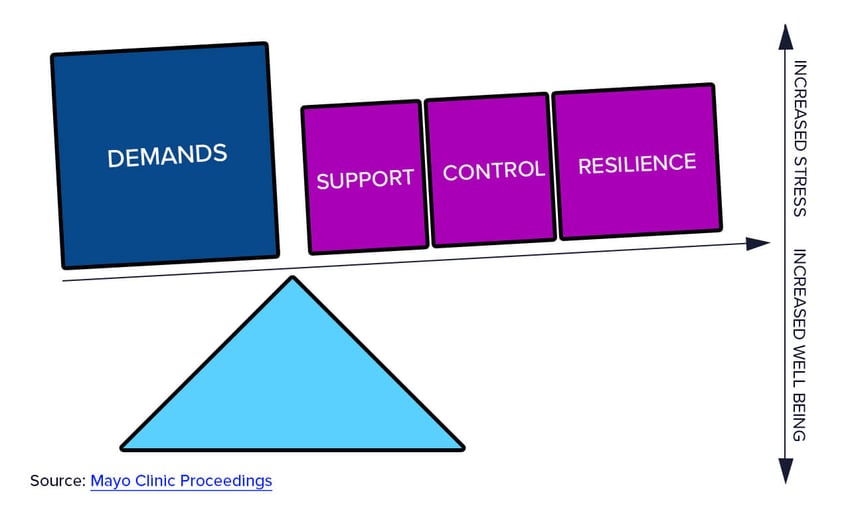 One mechanism to combat job demands and stress is personal resilience—"a person's capacity to maintain a relatively stable equilibrium in the face of adversity," helping individuals respond to stress in healthy ways, minimizing psychological costs, and facilitating goal achievement. Often referred to as the "bounce back," personal resilience creates productivity, rather than destructivity, through reactions to challenges.
While personal resilience is important for everyone, it's especially critical healthcare employees develop it due to their unique job demands. Personal resilience is a tool that reduces, and hopefully even eliminates, the chances for stress injuries, such as exhaustion, anxiety or sleep issues, and chronic stress reactions (e.g., burnout, depression, or PTSD).
Improving Personal Resilience and Well-Being
So how do the best healthcare systems improve personal resilience and overall well-being? When looking at healthcare systems in the top decile of overall employee experience, Perceptyx found one consistent answer: They all make evidence-based decisions about employee well-being.
Evidence-based decisions are nothing new to healthcare. Evidence-based medicine uses evidence to guide individualized care decisions. At a system level, evidence-based practice (EBP) uses evidence to improve the overall delivery of care. While there are many EBP models (eg., IOWA Model), they all rely on three key steps:
Identify a (clinical) problem
Synthesize evidence – Typically from 3 sources (clinical expertise, medical research evidence, and patient values and expectations).
Implement/evaluate the solution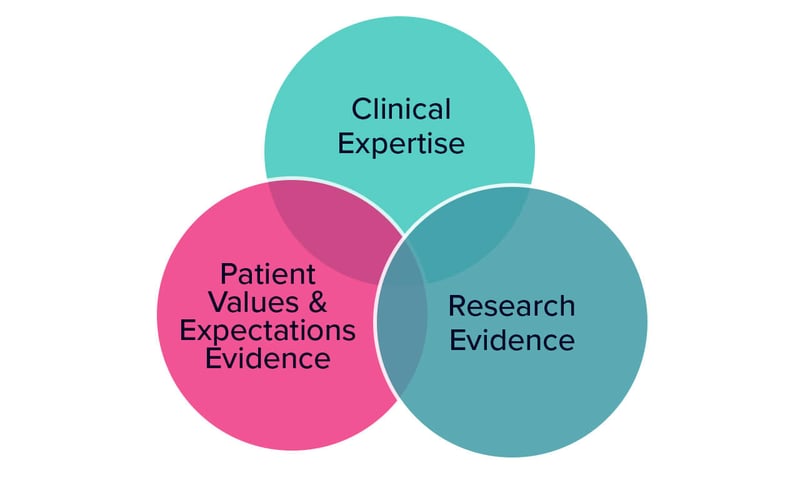 By clearly defining a problem, gathering evidence across multiple sources, and acting based on the available evidence, healthcare organizations promote effective care decisions and improve patient outcomes.
When it comes to the best healthcare organizations, this evidence-based approach is not only used to improve patient outcomes but also to improve employee outcomes by relying on three similar steps:
Identify a (people) problem
Synthesize evidence – Typically from 3 sources (organizational expertise, academic research evidence, and employee values and expectations).
Implement/evaluate the solution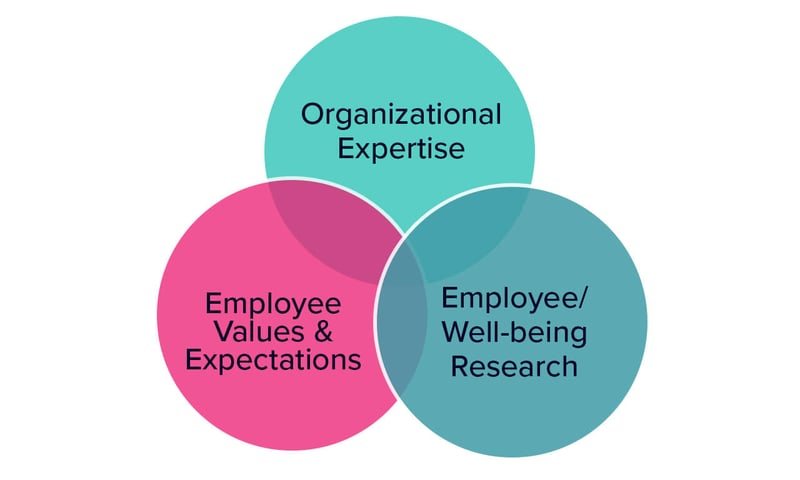 To improve well-being, the best healthcare systems leverage data to make better people decisions and act with greater speed and confidence. They use data to suggest (a) where to focus well-being efforts, (b) what interventions can improve resilience, well-being, and engagement the most, and (c) how effective those interventions can be.
If your organization is tasked with improving employee resilience and well-being, identify what specific problems you are trying to solve, gather the evidence you have available, make a decision based on that evidence, and then repeat this process to monitor decision effectiveness.
At Perceptyx, our goal is to help healthcare systems identify barriers to employee resilience and well-being and improve the employee experience. With custom surveys, an advanced people analytics platform, and expertise in all aspects of survey design, strategy, and communication, we can help you get to the root cause of the issues your employees face and provide them the support they need to thrive. Get in touch to learn more.