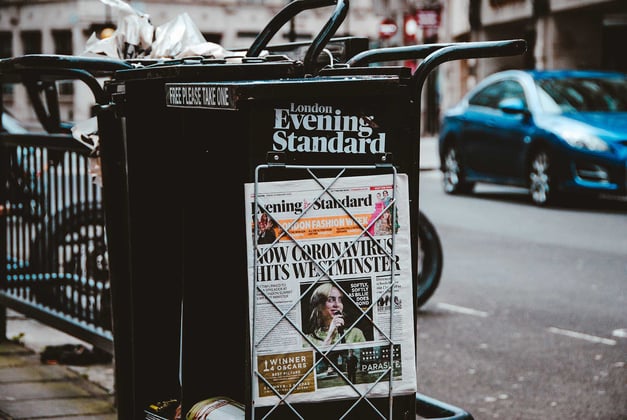 Listening During Turbulent Times

On March 11, the World Health Organization declared novel coronavirus COVID-19 a pandemic, and organizations everywhere are scrambling to adjust corporate policies on sick leave, travel, and flexible work arrangements to minimize the health risk to both employees and consumers while slowing the spread of the virus.
While the scale of the potential business impact is unprecedented, there are some core business and leadership principles that apply in terms of building and maintaining trust with employees during turbulent times, which can help organizations weather unanticipated situations like the current global health crisis.
Understanding Culture
Corporate culture is a product of the things people see, hear, and experience on an ongoing basis. Turbulent times increase stress on and within organizations, and how leaders respond to these incredible situations can reinforce how people understand and feel about a company's culture.
What are the priorities? When companies demonstrate commitment to their people, it's reciprocated with loyalty. If employees and consumers perceive that a business is prioritizing its interests over theirs, they are likely to remember it—and it will influence their future behavior.
Demonstrating Care For People
Caring for people is a critical factor in building and maintaining a culture of trust, especially in the face of ambiguity. This goes beyond issuing corporate policies; it requires support of those policies across the organization.
In the case of the current health crisis, many companies are adjusting policies around travel, work from home, and sick leave—but if employees question their ability to use the new policies without fear of negative consequences, their effectiveness will be limited. Manager behaviors need to align with corporate communications, and what will likely be a season of ongoing adjustments in response to changing conditions.
Leading With Consistency
Consistency in this case does not mean predictability, but instead aligns with the concepts of distributive and procedural justice. The application of policies needs to be consistent across employee populations to avoid the perception of favoritism or bias. Consistency in this case also means ensuring that actions align with communications, and follow-through happens on commitments made to employees and consumers.
Demonstrating Competency
Trust is important on multiple levels, and during turbulent times, leadership competency is critical to maintaining trust. To maintain trust, leaders need to demonstrate the ability to make decisions with available data to the best of their ability and adjust accordingly in a rapidly changing landscape.
Fostering Communication
Many companies are doing a good job of sending frequent and informative communications to their employees and consumers as situations change and new information becomes available, but real communication includes open dialogue between multiple parties.
Ensure that employees have the opportunity to ask questions, provide feedback, and share their ideas and concerns. Fostering dialogue and being transparent will help leaders make more informed decisions with greater speed and confidence, while also giving employees a sense of involvement in shaping the company's response.
With any communication program time matters, and real-time feedback will be critical to give leaders the information they need to meet their organization's needs now and through the remainder of the health crisis. One Perceptyx client updated their ongoing daily pulse to include two new questions specific to the organization's response to the current health crisis. The questions were integrated the same day and they began collecting, integrating, and communicating around the data almost immediately.