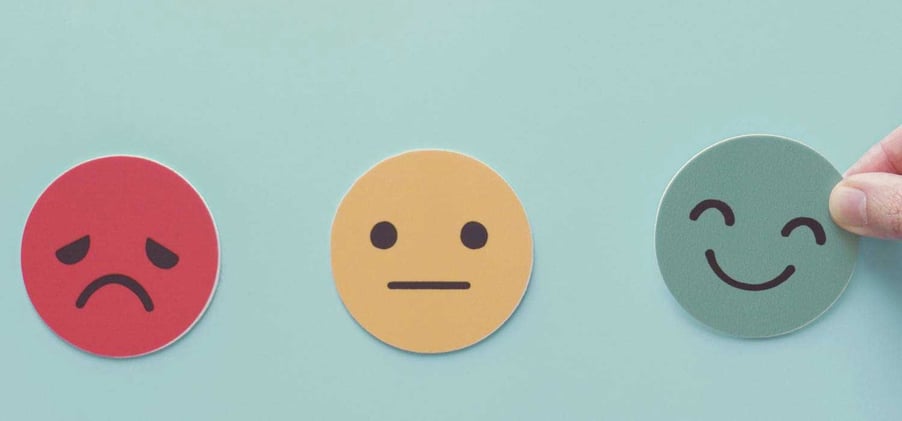 Listening To Your Employees At Scale: Benefits Outweigh Challenges

Employee engagement has become an increasingly important metric of business success over the past several decades; most leaders of large organizations now understand the importance of listening to employees. Listening is important because it makes employees feel heard and valued.
In the past, some listening programs have followed the lowest baseline, which is to "let everyone have a place at the microphone, whether it goes anywhere or not."
But that's not enough. Employees also need to feel valued, and that can only be achieved by actually listening, understanding, reacting in an informed way, and following up with employees after taking action to address their needs or concerns. That's the classic model in terms of really listening—but how can that be achieved at scale, in a large organization with 100,000 or more employees?
In this article, we'll look at why listening to your employees is important, and highlight the different facets of listening at scale to ensure that not only does every employee get a voice, but their feedback leads to action.
How To Really Listen To Your Employees At Scale
Literally giving everyone a turn at the microphone is of course impossible in large organizations. Employee surveys open up a communication channel where everyone can voice their opinion. At scale means everyone in the organization; the effort to be inclusive to all employees and groups is implicit, and listening at scale means listening during the important moments in the employee life cycle to guarantee inclusivity throughout the employee's experience and tenure.
The use of different listening channels is particularly important, because it places the listening program on a footing as a relationship model, where you aren't just going through the motions. When you're checking in more than just annually and listening when employees are hurting, celebrating, growing, joining, and leaving, you can better see the barriers which prevent employees from engaging and remove them to smooth the way.
This type of model also alerts you to the other real problems that need to be addressed, since with this scale of data you can more easily understand and anticipate the employee experience. It becomes more of a united effort; having the information at scale allows informing, supporting, and advocating for changes at scale as well. The ability to implement change at scale makes any resulting improvement better, faster, more inclusive, and more likely to succeed in the long run.
Benefits Of Listening To Employees At Scale
Listening to employees at scale means that you can compile all the feedback, analyze the experience reported by employees, and gain the insights you need to really make their lives better.
When you bring together all of those points of view, you get a full picture to help you drive change that touches everyone—whether that change involves resolving a problem, making a strategic change, or going from good to great. The various levels and parts of the organization act in tandem to improve the employee experience, which helps strengthen the connective tissue between employees and the organization.
When you're listening to all employees at different points in the employee life cycle, it becomes a way to more accurately understand the employee experience both today and in the future. Combined with census surveys and pulse surveys as engagement check-ins, you not only get a picture of the organization right now; you can also see it in motion as it evolves, begin to understand the organization as an organism, and be more predictive of what comes next. This allows you to not just see the way forward, but to also have better control over employees' paths. The approach becomes proactive rather than reactive.
In addition, observing at scale surfaces systemic issues that offer more real chances for improvement.
For example, an organization may know that it has a manager problem but may not know what the problem is. Listening at scale to different groups of employees at different points in the life cycle and in different roles, systematic issues with management may begin to emerge. Similar problems in disparate pockets of the organization become apparent. While those may need to be primarily addressed at a local level, they can be supported systematically to forever change course and prevent the same issue from re-emerging in the future.
At scale, employee voices become a call to action. With comprehensive data and analytics, it becomes easier to know what needs to be addressed, and raises the overall level of awareness about the most pressing problems or issues impacting the employee experience and the organization. This level of awareness encourages investment by senior leadership and impacts learning and development strategy; it can also bring the organizational effectiveness team onboard to address the issue.
That additional layer of expertise and communication means that issues can be addressed more holistically and more effectively than change driven at the local level, where leaders and managers may not have the same level of expertise or familiarity with the full range of potential solutions.
As we witnessed in 2020, it's important that senior leadership is seen as being in tune, understanding, and caring about the experience of employees. When leaders show up and demonstrate that they can "throw the switches" that make a difference in the experience, employees notice. With everyone in the organization involved, changes occur on the inside rather than at the surface; addressing problems becomes not just treating symptoms but finding real cures.
Rather than taking power away from local level leaders and managers, at-scale solutions empower them by giving them the support and resources they need to fix problems. With that support, they are no longer pushing against the current but instead are being set up for success—as opposed to feeling like they're getting a list of additional work they need to do on top of everything else. When the organization is listening at scale, it improves the experience of delivering solutions at scale.
Taking Action At Scale
Listening and evaluating issues at scale can help ensure more effective action across the enterprise as well.
Perceptyx has long counseled clients to take action based on employee feedback; without action, asking for employee opinions becomes little more than a check-the-box activity and will not lead to improvement in the employee experience. When you're asking for feedback at scale, you need to take action at scale as well, when appropriate.
Our action planning model is flexible enough for planning action at both the enterprise and local levels. We call it the 1, 2, 3 model for action planning:
Choose one problem or issue to address.
Identify two actions to take to address the issue.
Communicate about actions at least three times with employees.
In practice, this model can be implemented at scale as follows:
Perhaps senior leadership looks at the overall data and sees there is a company-wide opportunity to improve employee recognition and make employees feel more valued. There may be different parts of the organization where recognition is not a major issue—but even in those units or departments, no one will be worse off if the company takes steps to improve employee recognition. Choosing the actions to take can be done at the local level, but the goal is the same company-wide.
Instead of leaders at the local levels having to figure out what to do, choosing the issue to address at scale means local leaders will have resources and expertise to help guide them in selecting the actions to take. Local teams have the downstream benefit of guidance and training in addressing the issue because the company is thinking about how to address the problem too. In this way, subunits of the company can take on issues that would be too big for them to address on their own—and still come up with solutions for improvement that fit their unique circumstances.
The other advantage of aligning action planning with enterprise-wide problem solving is that all units, divisions, or locations in the company benefit from learning what others are doing. When everyone is working on the same issue but has the flexibility to try their own solutions, it becomes easy to see (from at-scale data) which approaches are working and which ones aren't. Listening to employees at scale reveals the internal best practices that produce the biggest benefits, so they can be replicated across the organization as part of the company's "secret sauce" to improve the organization and make it more successful. This benefit cannot be overstated—and it's one that cannot be realized without listening at scale.
While there are challenges in listening to employees and giving everyone a voice in very large organizations, a plan for listening—and taking action—at scale offers significant benefits as well. The keys to success in listening at scale are to have a comprehensive listening strategy, be inclusive, and most of all, maintain and follow through on commitments to take action.
If all of those pieces are in place, listening at scale can provide the insights you need to really drive improvements in the employee experience—and the organization.
See the way forward to the perfect survey strategy for your organization.
The Perceptyx survey platform gives you the flexibility to develop a listening strategy that fits the needs of your organization. Combined with support from our analytics experts, our platform can help you keep your finger on the pulse of your people's perceptions, so you can provide the support they need to be engaged and productive—even during challenging times.
Request a demo to see how we can help your organization develop the perfect listening strategy for your needs.