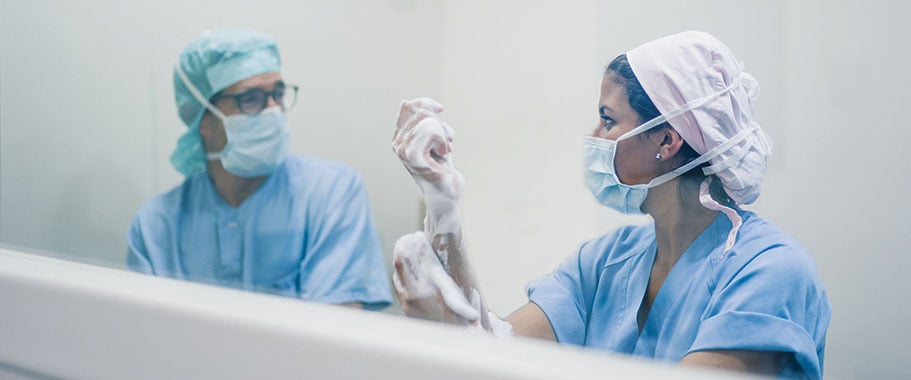 Recap: Connecting the Dots Between Safety and Employee Experience in Your Organization

Listening to employees is always critical to understand what barriers should be removed to help both the employee and the organization thrive. In healthcare, listening to safety and broader experiences is especially important to ensure work is performed safely and productively. How organizations listen, however, varies greatly depending on the needs and challenges each organization faces.
During Perceptyx's See the Way Forward Roundtable, healthcare organizations shared how their systems listen to employees' perceptions about safety and the broader employee experience. They also shared how survey data are analyzed and acted upon to drive real change.
Here are some themes we heard:
Every organization listens differently. Some organizations integrate broader experience surveys with AHRQ safety surveys to improve listening efficiency and to understand how safety and experiences impact each other. Short, topical surveys are used by many to gather fresh perspectives as environments change rapidly. Other organizations expand their listening programs to measure critical moments in the employee lifecycle, helping to see how employee perceptions change over time.
The best leaders want to listen. Participants shared leaders recognize the value of listening to employees and understand surveys provide the data needed to make informed decisions. By involving different stakeholders early during survey design, organizations ensure survey content stays relevant, answering the questions leaders have today about their people.
Integrating data is powerful. Organizations are connecting the dots between employee experiences, safety perceptions/behaviors, and business outcomes (for example, quality, turnover) to better understand how the employee experience impacts metrics the organization cares most about. Byintegrating data, organizations develop a more complete understanding of where targeted action should be taken.
All need to act. Organizations shared that all levels of the system are accountable for acting on survey feedback. Senior leadership's messages and actions based on survey findings help engrain the value of listening while action at the team level drives real change in the daily employee experience. This approach has helped humanize the survey results, developed high trust in senior leaders, and promoted improvements in the employee experience.