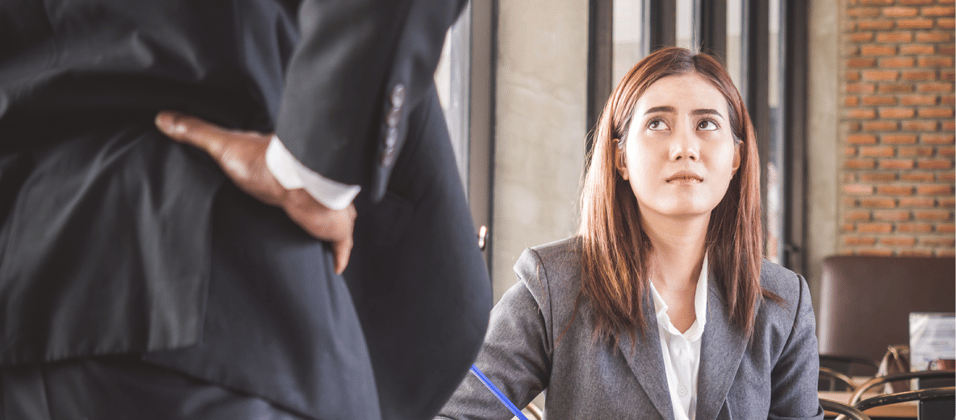 Solving for a Bad Boss: Whose Responsibility Is it?

Recent research published by our People Science team highlights a significant problem affecting organizations across industries: bad bosses. This phenomenon, while widely recognized, can be viewed from a number of perspectives. When preparing our original report, we were asked a provocative question: why wouldn't an employee, unhappy with a less-than-ideal manager, simply quit to seek out "greener workplace pastures."
The reality is that leaving a job because of an ineffective manager isn't always feasible. Factors ranging from financial stability, caregiving responsibilities, personal health concerns, and more can keep individuals tied to positions despite a subpar supervisor. More often than not, employees love their work — even when they don't love the environment they work in. This inability to leave a bad boss often leaves workers hoping for organizational intervention or, at a minimum, the perseverance to outlast their inadequate leaders.
While it's reasonable to expect employees to speak up about what they need in the workplace, in most organizations, the power does not reside with individual employees. Expecting them to immediately move to a new job in the face of bad management is putting the responsibility in the wrong place. The responsibility to rectify the situation lies not with the employee, but the organization. The real question, then, is: why do organizations allow ineffective managers to persist? Despite their impact on the workplace environment, too many organizations are slow to act once a problem is identified.
The Impact of Failing to Act
Data from Perceptyx's recent study sheds light on this troubling situation. The research gathered responses from both individual employees and people leaders across major industries, revealing their perceptions of management behaviors as well as self-evaluations. We found that nearly a quarter (24%) of individual contributors are currently under the leadership of the worst boss they've ever had, and an alarming 48% of them believe they could do a better job than their current supervisors.
Employees reporting to their worst manager ever are not only stressed and struggling to perform at work — those who can are also spending at least a portion of their time working on an exit plan. If that's not enough of a reason for organizations to act swiftly to coach their managers into better leadership practices or move them into a different role, these employees report that related stress is also spilling over into their personal lives, resulting in unhealthy and unproductive behaviors while away from work.
The Gap Between Manager Self-Perception and Employee Experience
Despite a shared understanding of what constitutes good management behaviors — namely, the sharing or transferring of information, giving recognition, and providing positive feedback — a significant discrepancy emerged between manager self-perception and employee experience. Managers who struggled with these behaviors were less self-aware, with far more employees rating their supervisors as "fair" or "poor" than managers rating themselves.
However, the biggest discrepancy in the perception of skills was in the area of responsiveness. 4 in 10 employees ranked this as one of the top three important management behaviors, while only 3 in 10 managers agreed. In addition, even the best managers seem less aware of their own responsiveness than they are of other management behaviors: more than 4 in 10 say they are excellent at it. Fewer than 3 in 10 employees, on the other hand, would agree. The data indicate a correlation between a manager's responsiveness and their overall rating, showing that employees under responsive managers were five times more likely to rate them as the best they've ever had. Conversely, those under managers deemed unresponsive were twenty-five times more likely to deem them the worst.
The Power of Management Coaching at Scale
While the vast majority of managers (89%) received formal training when assuming their roles, continuous coaching is a different matter. One-third felt they could benefit from coaching on essential management behaviors and most desired help in communication coaching.
The most popular solution appeared to be personal coaching. However, this could be expensive and unrealistic for most organizations. An alternative and scalable solution lies in artificial intelligence coaching. This approach analyzes communications between managers and their teams, offering personalized recommendations to enhance managerial skills. More than two-thirds of the managers were open to this AI-driven approach.
The findings of our study underline the need for continuous management development within organizations. No longer can businesses passively allow ineffective managers to erode employee confidence and productivity. Perceptyx's AI coaching product Cultivate Intelligent Coaching offers a cost-effective and scalable solution for organizations to systematically improve their managerial staff, particularly in the pivotal area of responsiveness. This proactive approach can not only rectify managerial incompetence but can help cultivate world-class managers, thereby enhancing the overall employee experience.
Perceptyx Can Help You Help Your Managers
It's clear: Organizations must recognize the dire need to improve their management ranks for the benefit of their employees and overall performance, and organizations have the responsibility to act. Harnessing the power of technology like Cultivate Intelligent Coaching, they can provide their managers with the necessary tools to evolve and respond to the needs of their teams, thereby ensuring a healthier, more productive workplace. As employees continue to navigate the challenging terrain of professional life under less-than-ideal managers, companies that prioritize management coaching will undoubtedly lead the way.
Our full report, The Management Behaviors That Make (or Break) a Great Employee Experience, analyzes the state of management in 2023 and offers practical strategies to promote positive managerial behaviors, enhance employee engagement, and maintain a healthy, productive workplace. We also invite you to view our recent webinar for a deeper dive into the subject. Click here to download the report or watch the on-demand webinar.