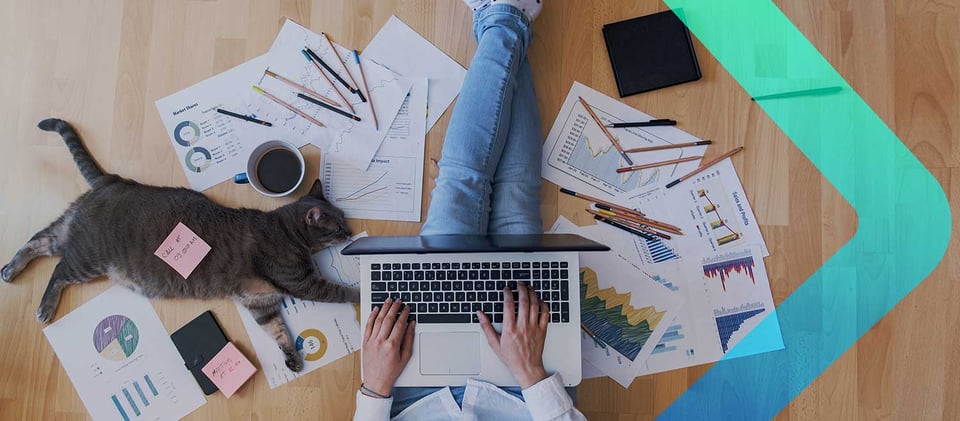 Unique Isn't Mutually Exclusive

Surveys are the most powerful tools for listening to employees, but their true power lies in turning survey results into effective action – for everyone. What 2020 proved is that items are most valuable when they are actionable at all levels and in multiple contexts. This demonstrates to all employee groups that they are heard, cared for, and that their voices can lead to change.
Including actionable items in a survey has always been key to making sure surveys are more than just "nice to know" feedback-gathering exercises. Actionable items help organizations identify real problems and use data to create real solutions. When organization leaders take effective action to address problems, they not only tackle the problem at hand, but they also bolster confidence in the employee listening process. And as employee buy-in to the process increases, so does the organization's ability to respond and adapt.
It is important that employees from all levels of the organizations view the survey as a valid way of making their voices heard. This brings us back to the idea of competing priorities. At the corporate level, survey reporting and interpretation of data generate "big picture" insights and overarching goals. This is important for establishing company-wide understanding and support; however, if survey results remain at the corporate level and painted only in broad strokes, other parts of the organization may feel disconnected. Engagement, positive employee experience, and real solutions thrive only when all parts of the organization work together. In order for this to happen, there must be a balance between gathering feedback, planning action based on data, and implementing those actions.
Today's technology can provide organizations with not only more frequent survey data, but also easier access to that data. This helps organizations find the balance between gathering data and acting on data. Real-time dashboards and easy-to-understand reports put data in the hands of managers where and when they need it most. Even so, when a problem needs to be addressed quickly, the data must be actionable.
Download this free guide to learn how to implement an effective action planning strategy to drive business outcomes, sooner.
For example, let's say a manager discovers that her team scored low on "I have confidence in senior management." This is interesting, but not necessarily helpful in terms of what she should do with this information or how she can work to improve that perception within her team. Managers want data that is actionable in their immediate environment. They need to view data through their lens, apply it to their needs, and develop solutions that are important to their teams.
The chart below illustrates how managers at different levels within the organization might approach a low score in response to "I have confidence in senior management." Different managers have different priorities – and also different perspectives when it comes to determining what that low score means to their team and how they can best take action to address it. (This is not meant to be a comprehensive list.)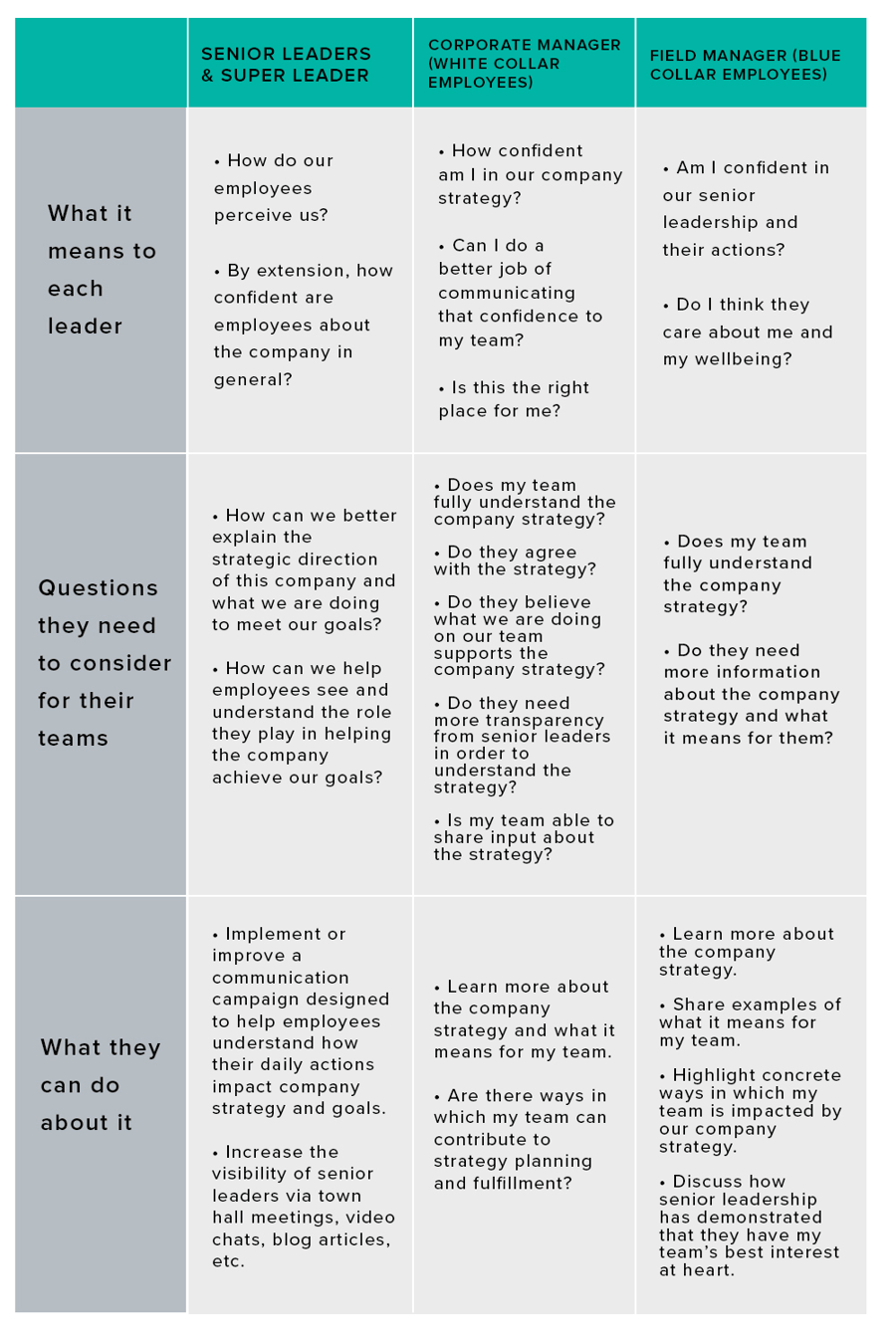 As shown above, the same feedback data can have real and practical implications for managers and employees on all levels of an organization. Instead of a 120-item survey with 40 items for managers, 40 items for senior leaders, and 40 items for super users, we can design a 40-item survey that is meaningful and applicable to everyone./p>
When everyone takes ownership of the portion of the workplace they can impact, real changes are more relevant, sustainable, and empowering.
See the way forward to the perfect survey strategy for your organization.
The Perceptyx survey platform gives you the flexibility to develop a listening strategy that fits the needs of your organization. Combined with support from our analytics experts, our platform can help you keep your finger on the pulse of your people's perceptions, so you can provide the support they need to be engaged and productive—even during challenging times. Request a demo to see how we can help your organization develop the perfect listening strategy for your needs.