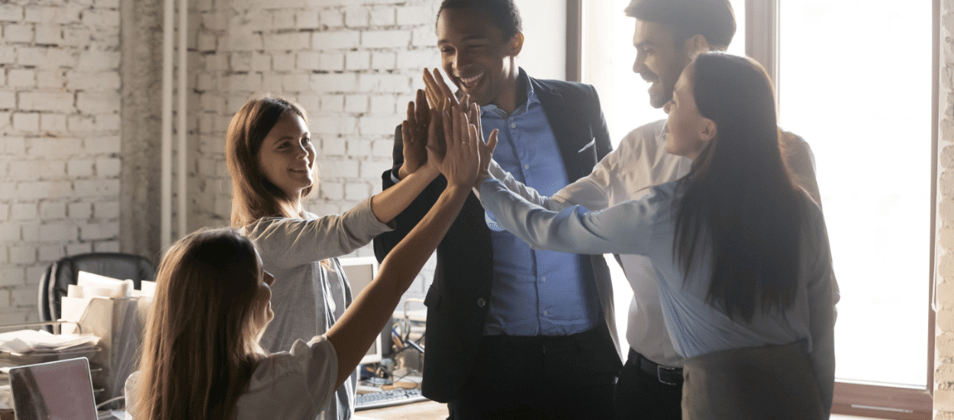 3 Things Great Managers Do Differently to Lead In Times of Change

Change is inevitable, and as recent history indicates, the rate of change continues to increase, with the economy continuing to add jobs amidst growing talk of layoffs in certain sectors. Change involves uncertainty and risk and is often uncomfortable.
However, there are steps managers can take to help reduce the associated anxiety and set their teams up to thrive during change. Perceptyx recently partnered with an organization going through a significant transformation. A survey of their 27,000 employees revealed three important things great managers do differently during change that enable their people and the organization to thrive.
Managing Through Transformation: A 3-Step Checklist
1. Clarify what people need to do. This step may seem obvious, but employees often need more clarity during change. The best managers work to minimize ambiguity and create psychological safety. In healthy teams, this is an ongoing practice that helps block an unnecessary source of stress. These managers set and manage priorities. As new information or needs arise, they revisit priorities to ensure everything aligns with the shifting landscape.
In the world of wilderness survival, we find the concept of "map and adapt." It means we need to continually realign our mental map to the environment and adjust accordingly. Too often at work, we continue to work on an outdated mental map, and that can lead people to work hard on things that are no longer mission-critical or even relevant.
2. Provide ongoing support for skill and career development. When an organization goes through a significant change, longer-term career conversations are often pushed to the back burner because they're seen as important but less urgent.
Great managers think differently about skill and career development. They understand that change can also represent a season of opportunity for growth. They foster higher engagement during change by discussing the immediate work in the broader context of their team's aspirations.
Focusing on development also helps to provide perspective and build the anticipation of success by looking beyond the next horizon. Great managers can foster a growth mindset and use the challenges associated with change as a springboard for conversations about growth and development. It is every manager's responsibility to help develop their people — and that responsibility stays in place during times of change. In fact, world-class career development is the hallmark of a manager who leads effectively through change.
3. Prioritize people. The third factor differentiating great managers from everyone else was connected with the idea that "my manager cares about me as a person." This goes beyond caring about a colleague because of their contribution to the team. Demonstrating care requires an understanding that all employees are people beyond their current roles and responsibilities with hopes, fears, and priorities beyond just the job. In the words of Mark Miller and Ted Vaughn in Culture Built My Brand, the key to leaders building trust is demonstrating that they understand employees' priorities and want the best for them. Fostering this level of trust is what it means to care about employees.
Delivering World-Class Outcomes
These three focus areas yielded dramatically better experiences for employees and their managers during an organizational transformation. They positively correlate with the belief that the manager effectively leads through change and significantly impacts the overall employee experience. It helped people feel valued, believe that their accomplishments were recognized, and increase buy-in by enabling people to play a more active role in decisions that affected their work. Ultimately, this helped sustain higher levels of employee engagement and improve employee retention during a time of change.
During Times of Change, Perceptyx Can Help You See the Way Forward
Establishing the proper context for conversations about change matters, as does having the correct people data at your fingertips. As an experienced listening partner, Perceptyx can help your organization conduct all the meaningful conversations needed to fully and comprehensively understand employee engagement. To learn more about how we can help, schedule a meeting with a team member.