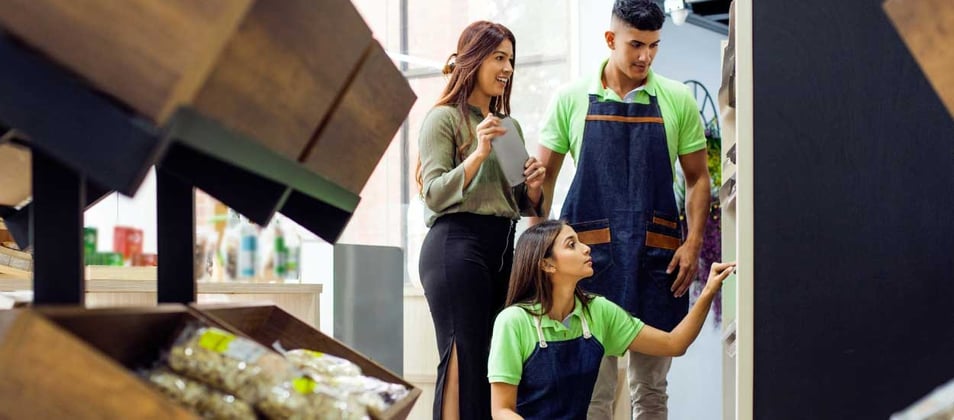 5 Key Employee Engagement Metrics To Watch (And Keep Watching)

Employee engagement is a critical consideration for every organization. Business leaders need to understand the interrelationship between employee needs and business outcomes. Employee engagement metrics provide the insights that can lead to immediate actions.
To grow and perform, businesses will need to be "future-proofed" and able to adapt to evolving technology, consumer expectations, and ways of working. While change can be daunting, it also represents a huge opportunity for businesses to fully engage their workforce and unlock employees' full potential.
There are a variety of models of engagement available; the Perceptyx model of employee engagement is discussed in this article. No matter which model you use, employee engagement requires frequent monitoring, and census surveys are an effective resource for gathering actionable data.
Now more than ever, it is important to check in with employees to understand how they are feeling, what's working well, and what can be improved. (Tweet this!) In this article, we'll examine how employee listening can help business leaders identify five of the most important engagement metrics.
5 Employee Engagement Metrics You Should Be Tracking
To understand employee perceptions about the pandemic and new ways of working, these are the important topics to consider for your surveys:
1. Employee Engagement Index
Through the COVID era and the Great Resignation, we've continued to see the value of employee engagement census surveys, which have provided crucial insights to reduce attrition and turnover. Some organizations (and indeed, some survey creators) misconstrue census surveys as laborious and obsolete. However, census surveys still play an important role in listening, provided that the census includes items designed to deliver insights.
For example, one item within the Perceptyx Engagement Index asks employees to rate the following statement: "I intend to keep working for the company for at least the next 12 months." This is a direct, solid measure, useful for predicting not only intent, but actual attrition potential. By monitoring responses across multiple census and point-in-time surveys, you can form a more effective strategy for maintaining high levels of engagement.
2. Employee Net Promoter Score (eNPS)
The Employee Net Promoter Score has gained popularity because it can provide a reliable indicator of engagement levels with just two questions:
How likely is it that you would recommend [company] as a place to work?
Why did you give this response?
Since the questions are simple and straightforward, the survey can be administered quickly, and it's easy to interpret (more details are provided here).
The eNPS measures advocacy with its second question (Why did you give this response?). The focus is on gathering qualitative data – the "why" – and both questions can complement the data from a larger Engagement Index to show trends in engagement.
In other words, the eNPS is a quick measure of engagement – it's less comprehensive and less time-consuming for respondents than a broad census survey. While it does not fully replace a more comprehensive Engagement Index, you can use eNPS in a pulse scenario and for comparisons across groups or different points in time.
3. Enablement
While overall trends in employee engagement are likely to remain "top of mind" among HR professionals, we need to be mindful of changing circumstances. Enablement measures employees' perception of their capabilities – whether they have the tools, resources, and processes they need to handle tasks effectively.

To measure enablement, you'll need to ask meaningful questions that relate directly to your company's culture and work environment. Consider the information that could prompt action:
Do employees trust the health and safety of the workplace?
Are we enabling people to collaborate to get things done?
Are people able to work when they're feeling isolated?
Enablement items on census surveys address these questions directly. Questions might focus on collaboration in order to ensure that employees have the necessary resources to perform at their highest level. If people feel they're not supported by managers, connected to teams, or included in decision making, these concerns can be identified with enablement items on surveys – particularly when those surveys are compared at different points of time throughout the life of employment.
Again, enablement may be measured through census surveys, but point-in-time surveys can deliver crucial insights. For example, over the past year, return-to-workplace surveys have played a crucial role in measuring enablement. This specific type of enablement survey demonstrates the importance of a flexible approach to employee listening – enablement is always a priority, but it's particularly important when work circumstances change dramatically.
4. Employee Well-Being
As with enablement, well-being remains an important metric as we continue to navigate the pandemic. Imagine your well-being as a reservoir behind a dam. Right now, there are many possible cracks in the dam that drain the levels of well-being for your employees (e.g. job insecurity, work overload, and poor working relationships).
Use short surveys to regularly check in with your workforce to identify and understand your hotspots. You are more likely to make good decisions about improving well-being if you know where it is low, where stress is high, where people have concerns for their personal safety or are experiencing a lack of support to balance work and personal responsibilities.

In the immediate aftermath of the pandemic, employee well-being became an obvious concern. That hasn't changed; working during a pandemic is taxing, and pandemic fatigue continues to affect well-being at scale. We saw engagement levels rise in organizations surveyed toward the end of 2020. We're now seeing levels of employee engagement and staff morale drop, sometimes below pre-pandemic levels. Asking questions about well-being can identify areas for improvement, and many employees see the inclusion of these questions as a clear sign that the employer cares.
5. Employee Resilience
Resilience (or resiliency) is our ability to adjust, adapt, remain effective, and move on from difficult situations. Resilience is not a fixed state; our resilience depends on the demands of the situation, our familiarity or training with the situation, as well as our underlying personality or "resilience profile."
We know that employees have adapted in many ways to a changing working environment over the past two years. You can help monitor and build employee resilience via more systematic support to help people understand their resilience profile or teaching people core skills and techniques that help them to build their personal resilience.
Many of the items for measuring these dimensions of employee engagement can be rated on a five-point Likert scale, while others will garner richer information through open-ended questions.
Understand – and Increase – Employee Engagement by Partnering with Perceptyx
To track engagement, keep your goals in mind: What does your organization most need to know? Once you've identified your most critical knowledge gap, you can define the most important metrics you need to measure and track.
Surveys are not one-size-fits-all. No matter what is most relevant to your organization, we can design items to help you find the answers to your most pressing issues. The Perceptyx platform gives you the flexibility to adapt your listening strategy to rapidly changing real-time events. Combined with support from our analytics experts, our platform can help you keep your finger on the pulse of your people's needs, so you can provide the support they need during these uncertain times.
Get in touch to see how we can help your organization develop a comprehensive strategy for employee engagement.