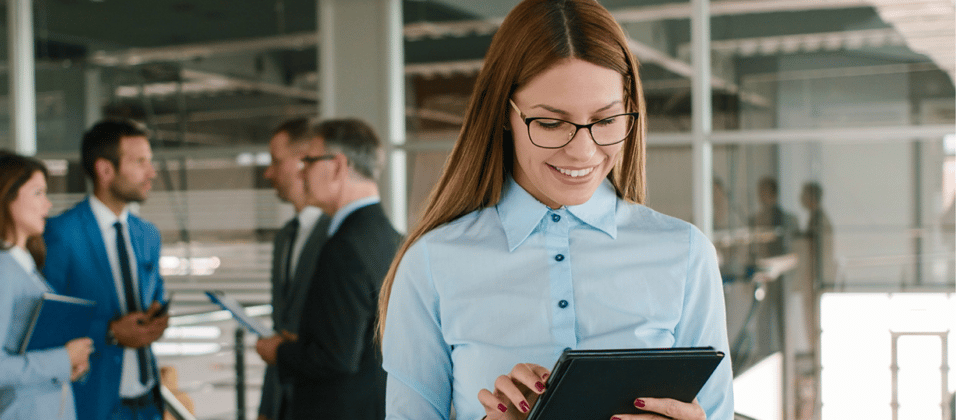 Employee Listening: Your Secret Weapon for Reducing Voluntary Turnover
What if there was a way to uncover the factors driving attrition in your workforce, and get ahead of turnover risk? A strategic employee listening plan can help diagnose the causes of voluntary turnover so that effective strategies can be designed to tackle it.
The High Cost of Turnover
It's well-known that employee turnover represents a significant financial burden on organizations. Estimates suggest that recruiting and training a new employee can cost anywhere from 2x to 4x the departing employee's annual salary. For a mid-size company of 100 employees, each earning an average salary of $50,000, this could amount to a staggering $2.6 million in turnover costs per annum.
The time it takes for a new hire to reach full productivity, in some cases as long as 9-12 months, represents less obvious costs. But it's worth reflecting on the potential gains that could have been made in this period — projects that could have been completed, products launched, and profits generated — had the experienced employee stayed in the role. Indeed, losing top performers due to voluntary turnover can continue to impact the business's bottom line long after a replacement has been hired.
A Disengaged Workforce
For most employees, there is a honeymoon period at the start of a new job, when engagement is high. However, over time, dissatisfaction may set in and engagement may wane. Research conducted by Perceptyx indicates that a significant proportion of the domestic workforce, nearly 50%, can be considered at least somewhat disengaged, with their level of disengagement placing them in one of two critical persona-based categories: "The Disconnected" and "The Neglected." The former group, consisting of 34% of employees, exhibits low motivation and high job-seeking behaviors, while the latter group, making up 16% of employees, is actively seeking opportunities elsewhere due to their unmet needs in the workplace.
A More Nuanced Look at Disengagement and Turnover
The causes of a drop in engagement, and a corresponding increase in voluntary turnover risk, often differ depending on whether the employee is new to an organization or more seasoned.
The first 90 days of employment are a critical time in the employee journey, as new hires begin to learn their job duties, make connections with their manager and teammates, and assimilate into the company culture. Having an onboarding survey cadence in place can be helpful in uncovering pain points, but these surveys must be administered early in the employee's tenure. The timing of the onboarding survey should also coincide with observed turnover trends. For example, if early turnover is occurring at around the 60-day mark, then a series of onboarding surveys — using a product like Perceptyx's Sense — could be administered earlier (e.g., 15 days and 45 days post-hire) to identify systemic concerns, as well as later (e.g., 90 days post-hire) to understand the experience of employees who have successfully made it through this period.
Common Causes of Turnover in the First 90 Days
Problems during onboarding and training: Employees who quit early are increasingly likely to quit very early in their tenure, sometimes within the first 30 days. To maximize success in training, the hiring process should include a skills assessment to ensure employees have the basic skills to be successful. Assigning a mentor or nesting supervisor can be helpful in some situations.


Mismatched expectations:

A 2022 survey from Jobvite

reveals that 34% of new hires who quit within their first 90 days indicated that the company culture was not as expected. Even more commonly, there can be mismatched role expectations. Ensure the recruitment process includes a realistic job preview. Written job descriptions are helpful, but immersion experiences can be especially powerful, including job shadowing opportunities. Video testimonials from employees are compelling and should include clear communication about both the rewards and challenges of the job.


Lack of sense of belonging: While remote workers may be more at risk, on-site workers are not immune to this problem. Employees feel a sense of belonging when they believe they can bring their authentic self to work. Social connections are also important, so include opportunities for new employees to collaborate and socialize. Belonging is also driven by a sense that employees feel not only listened to, but that their feedback will be acted on. Ensure right from the start that you involve and inform employees in decisions affecting them, and solicit their feedback, when possible.
Making Sure Your People Know They Belong
As employees settle into their roles, they are gaining confidence and becoming productive members of the team. At this point, organizations have made significant investments in new employees in the form of onboarding, training, coaching, and mentoring. The hope is that the employee will enjoy a successful career with the company, however long that may be. So it's especially regrettable when a valued employee leaves for another opportunity.
Managers play a major role in motivating or preventing voluntary turnover, with research from Perceptyx revealing that 24% of respondents believe they are working for their "worst boss ever." Additional Perceptyx research has found that 16% of the employees sampled in the Perceptyx Benchmark Database can be classified as "Neglected" and thus 7x as likely to leave the organization in the next 12 months (they are also 1.7x as likely to have applied elsewhere in the past year).
Employee listening surveys (including both longer census and shorter pulse surveys) can help organizations better understand and take action on problem areas that might lead to future quitting.
Common Causes of Turnover After the First 90 Days
Poor Relationship with a Manager: Perceptyx research has shown that employees who rate their manager relationship as poor or below average are twice as likely to leave versus employees who rate their manager relationship as good or excellent (

17.8% versus 9.6%

). Enable managers to become retention champions. Train them to be alert for signs an employee may be about to leave. Coach them on how to have "stay conversations." This type of conversation helps managers understand what matters most to each employee (such as recognition or empowerment), so that they can better support their direct reports.


Stalled career: If employees don't feel they can accomplish their career objectives, they will look elsewhere. Career development —

which Perceptyx research has shown is more important to employees than compensation

— is about more than just formal training and getting to the next level. It can involve stretch assignments with the focus of developing skills that will serve the employee now and going forward, as well as lateral transfers and cross-functional collaborations. It's also important for managers to connect employees' work and skills to the company's vision and objectives, so that employees feel they belong, both currently and in the future. Related to manager relationships, train managers to support career development through recognition, performance feedback, and accountability (an AI-powered product like

Perceptyx's Cultivate Intelligent Coaching

can offer coaching at scale in areas related to feedback and recognition).


Work/Life Balance: In the post-pandemic era, work-life balance and mental well-being have surfaced as pressing priorities for employees. Offering

flexibility

is key and can partially mitigate heavy workloads. Flexible work schedules are an obvious solution, but if that is not possible, then seek other areas in which flexibility can be offered (e.g., choice of assignments). Have frank conversations about workload and prioritization, and involve employees in those discussions and decisions, whenever and wherever possible.
For maximum impact, all listening data should be integrated across the employee lifecycle. The final tool in a lifecycle survey program, a well-designed exit survey, can capture point-in-time data on reasons for leaving. This can potentially lead to new areas of insight to further illuminate and refine the organization's retention strategies.
How Employee Listening Can Help Address Voluntary Turnover
Your organization's success hinges on the satisfaction and engagement of your workforce. Voluntary turnover can be a significant challenge, but by fostering a dialogue with your people, you can begin to understand and address the issues that matter most to them. This is where an experienced listening partner like Perceptyx stands ready to assist you.
We can help you create a specialized listening program that specifically targets the root causes of voluntary turnover in your organization, leveraging our People Insights Platform to delve into the nuances of employee sentiment, concerns, and aspirations. Take proactive measures to improve your work environment and ensure your employees feel heard, supported, and valued.
Reach out to a member of our Perceptyx team or take our free interactive listening maturity assessment to get started on this journey. Together, we can devise a strategic listening program designed to curb voluntary turnover, bolster your workforce's engagement, and solidify the long-term future of your organization.