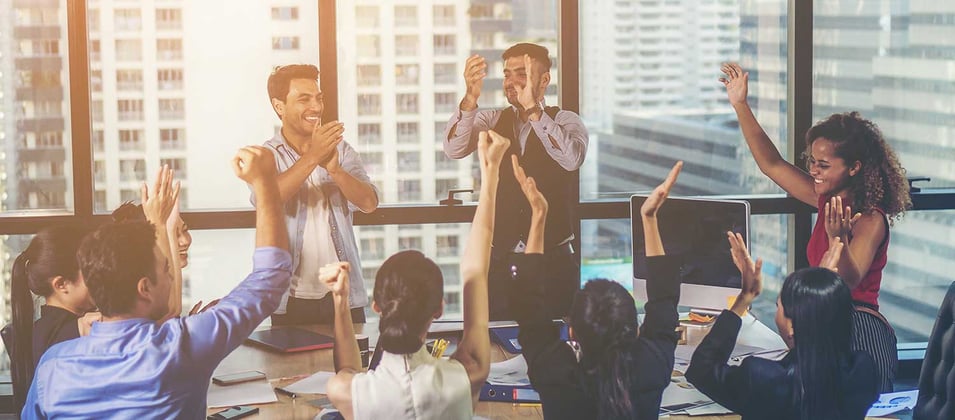 Engagement & Employee Experience In 2020: Part II
Ellen Lovell, Ph.D. & Lauren Beechly, Ph.D.
Looking back on 2020, one of the most common questions asked by leaders and HR associates across the world: How did we do?
Employee experience and engagement advocates have witnessed the highs and lows of perceptions based on the rapid changes seen through the pandemic. The amount of change to employees and organizations alike has undoubtedly left a mark on employee perceptions.
At the end of 2020, we reported on what we learned from the first half of the year in employee experience. This article takes a second look at the learnings of 2020 with a full view of the year and compares how perceptions changed over time.
Employee Engagement Stabilizes
Based on the first half of 2020, employee engagement soared as companies pivoted to communicating more frequently, listening to their employees, and transforming based on needs. By mid-year, engagement rose +3.7 points above pre-COVID levels as pride, advocacy and commitment improved. Throughout most of the second half of 2020 however, engagement began to decline, ending the year just +1.7 points above pre-COVID levels.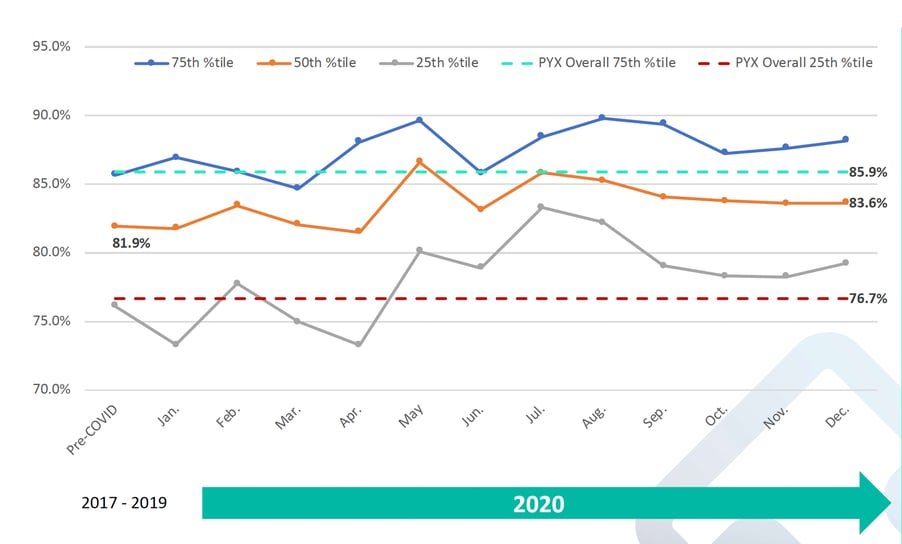 Although overall engagement still exceeds pre-COVID levels, the highs experienced during the first half of 2020 declined, with stronger levels of change in some individual components of engagement. Specifically, changes in scores for the first half of the year versus the whole year indicated:
Intent to stay improved even more during the second half of 2020 (+2.3 to +3.4)
Referral behavior dropped below pre-COVID scores (+4.1 to -0.4)
Intrinsic motivation (+1.6 to +1.4) and pride in company (+2.3 to +1.5) stabilized to levels similar to pre-COVID perceptions
The first six months of the pandemic offered clear evidence that organizations that were listening and acting during turbulent times improved employee engagement significantly and rapidly. The second half of the year shows commitment to the organization continued to improve, while pride in company and intrinsic motivation stabilized.
Interestingly referral behavior dropped below pre-January 2020 scores, with major drops seen for 50th and 75th percentile organizations, and improvements in the lower-scoring 25th percentile organizations; the peak is declining for those higher-performing organizations and suggests opportunities to improve the day-to-day experiences of employees.
Employee Experience Changes
To identify what aspects of the employee experience might be impacting these rapid shifts in engagement, Perceptyx conducted research across 15 million employees globally. The pattern found in the broader employee experience mirrors the pattern found for engagement: The highs experienced mid-2020 in the employee experience are coming back down and stabilizing.
Specifically, 82% of over 200 employee experience perceptions assessed at the end of 2020 remain above pre-COVID levels, with the average change +2.4 points higher at the end of 2020 compared to before 2020. Although still more favorable overall, this is a decline in the number and magnitude of employee experience perceptions when compared to the midyear point which saw 91% of employee experience perceptions improve with an average improvement of +4.6 points. Similar to engagement, the broader employee experience remains slightly improved overall but perceptions have begun to stabilize.
Major themes with notable trends include: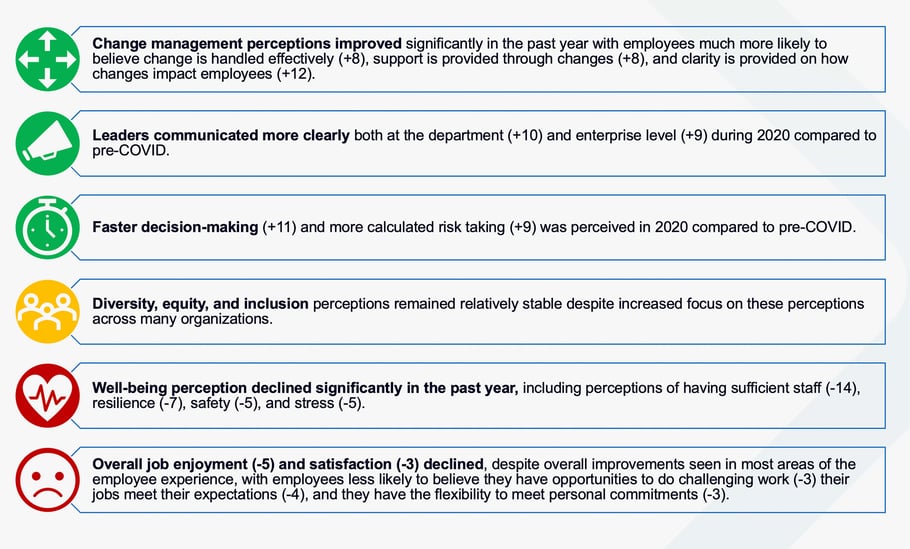 Engagement & The Employee Experience Beyond 2020
The narrative for 2020 shows a few fundamental trends that begin with engagement stabilizing and the curve tapering off. For the employee experience, clients are asking more about diversity, equity, and inclusion, as well as wellbeing and safety. As expected, wellbeing scores are declining as employees return to work, the pandemic lingers on and requires additional effort from employees to get work done, and organizations navigate the change that comes with keeping employees safe. This appears to impact job satisfaction and enjoyment, where some declines are seen across organizations.
Areas where companies are thriving and improving include communication and managing change within their organizations. On average, leaders who survey are seeing large improvements in those perceptions despite other challenges (e.g., maintaining wellbeing). In the end, listening and responding to change may be the link to stabilizing engagement scores and seeing slight improvement in engagement overall, despite the demands that come with working in a pandemic.
Checking in with employees and continuing to listen proves to be a critical piece to maintaining an engaged workforce. Action planning on areas of opportunity such as well-being will yield even better results in the future.