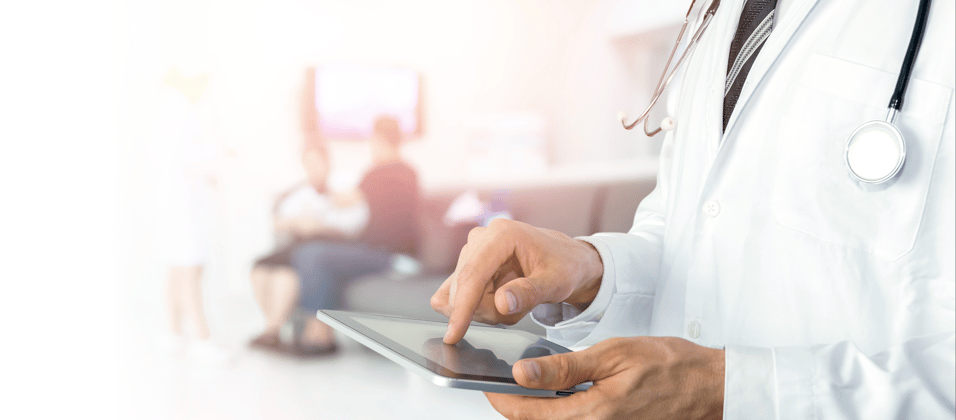 How Crowdsourcing Drives Improvement in Healthcare Safety Culture

Without a truly comprehensive listening strategy in place, world-class outcomes will elude many organizations. Perceptyx's recent State of Employee Listening report laid out a maturity curve that organizations ascend as they seek to become "Continuous Conversationalists" capable of listening across multiple channels and actioning the data-driven insights.
A fully mature listening strategy integrates several different methods of listening, including:
Census surveys that provide robust insights regarding many aspects of the employee experience gathered across the entire organization at a specific point in time,
Pulse surveys that provide targeted insights from a specific population, on a specific topic, or to quickly track changes over time,

Lifecycle surveys

to continuously measure moments that matter throughout the employee's journey with the organization, from the candidate experience to

alumni status,

360/multi-rater assessments

and passive listening to cultivate developmental feedback from others, from one's own perceptions, and from one's own behaviors, and
Crowdsourcing that invites employees to co-create and prioritize actions, ideas, and solutions in response to organizational challenges.
By aligning an organization's listening strategy with the broader goals and strategy of the overall organization, leaders can ensure they are listening through the most effective channel at the right time, about the right topics, to the right people. Although all of these listening channels help employees feel heard and provide valuable data to make better decisions, organizations that have goals to improve safety are especially served by incorporating crowdsourcing into their listening strategy.
The following article explores what the crowdsourcing experience entails, why this method is effective at driving better outcomes, and how healthcare organizations are crowdsourcing ideas to drive meaningful improvements in safety culture.
What is Crowdsourcing?
Crowdsourcing, a feature of Perceptyx's Dialogue product, is a highly collaborative method of listening that invites employees to co-create and prioritize solutions to quickly drive meaningful action. This listening method begins by asking employees a question and inviting employees to provide ideas and solutions to solve that challenge. In the example of improving safety outcomes, this question could ask for one action to improve employees' physical safety, employees' psychological safety, patient safety, or more. Next, employees view ideas submitted by their peers, voting on which actions they believe are best through a pairwise voting process. From there, leaders move to action quickly by reviewing the prioritized action results. This process elevates team and localized insights, empowering leaders to make decisions and take ownership of the right actions.
As a method of listening, crowdsourcing includes several unique characteristics:
Agile: Quickly prioritize what matters most, requiring little time diverted from other mission-critical work
Inclusive: Obtain valuable insights from everyone, regardless of role, location, or other characteristics, helping all team members feel included and heard while elevating historically marginalized voices
Actionable: Solution-focused prompts and prioritized feedback simplify the process for leaders to know how to act on employee feedback
Transparent: Builds alignment and accountability by making everyone part of the decision-making process
While crowdsourcing can be used to solve many organizational challenges, these characteristics are particularly useful to healthcare organizations looking to drive continuous improvement in safety outcomes.
How Crowdsourcing Drives Measurably Better Safety Outcomes
When it comes to driving safety outcomes, a listening solution that is fast, inclusive, and actionable is critical for making meaningful improvements. While other methods of listening exist to help understand and improve safety outcomes, many of these methods require greater time investments, leverage negatively worded questions that can cause confusion or lead to questions of data accuracy, fail to include perceptions relevant to all team members, and fail to quickly identify clear actions to actually implement. Crowdsourcing, however, drives more favorable outcomes, including improved employee and patient safety outcomes, due to several unique characteristics.
First, the quality of suggested actions improve when crowdsourcing is leveraged. This is due in part to the crowdsourced question itself, specifically requesting an action within the team's control for improving employee and/or patient safety; this action-focused question garners more helpful ideas for action as opposed to traditional open-ended items which ask for vague thoughts. The transparent nature of crowdsourcing also improves the quality of actionable ideas. Specifically, all suggested actions are seen and voted on by peers, ultimately encouraging employees to provide thoughtful responses knowing their ideas will be viewed and judged by others. Research emphasizes that crowdsourcing's inclusive nature also drives idea quality, explaining it "bypasses organizational structures to obtain insights from large groups of individuals." This method also facilitates brainstorming, allowing employees to first vote on ideas and then later provide their own suggestions. Frequently seeing others' ideas helps an employee develop an innovative idea that they are then able to share. Research supports the impact of asynchronous brainstorming on increasing the number and quality of suggestions due to deeper and more thorough analysis of the problem. Other methods of listening, such as traditional surveys, do not allow for this transparency and do not support this idea-generative process.
Second, the prioritization process itself also contributes to improved safety outcomes because it invites all employees to be part of co-creating the solution. This involvement in the actual solution increases commitment to actually take those actions, resulting in action follow-through and improved safety outcomes. Research as early as Kurt Lewin — one of the founding fathers of organizational and applied psychology — supports the effectiveness of this approach in driving sustainable improvements, finding that people are much more likely to support the change and actions when they have a hand in creating that solution. In other traditional listening channels such as safety culture surveys, employees do not actively participate in suggesting and prioritizing actions at scale. This greatly inhibits the effectiveness of buy-in to those actions. The crowdsourcing measurement, however, improves action-taking adoption by inviting all to be part of that final decision. With greater involvement in action prioritization, more actions are actually taken and supported, resulting in improved safety outcomes. It takes everyone to be part of improving employee and patient safety outcomes and this form of measurement inherently builds that commitment to act.
Third, the prioritization process also removes a key barrier to survey action — a lack of clear direction on where to act. In today's healthcare environment where staffing concerns continue to be a top challenge, efficiently prioritizing where to act is critical. By automatically prioritizing the best actions, leaders know what to do. No additional time is needed, allowing more time to focus on mission-critical work and simplifying the action-taking process. The efficiencies gained by organizations through crowdsourcing are supported by research including Neilsen's estimate of 400,000 labor hours saved through its implementation of crowdsourcing. With more leaders empowered to act quickly, patient outcomes are more likely to improve.
Fourth, crowdsourcing builds a culture of trust and accountability. As stated by the Joint Commission Center for Transforming Healthcare, "trust is the foundation of safety culture." By making results and actions transparent, leader accountability increases. Gone are the days when only specific leaders have access to the survey results and suggestions. This increased accountability leads to a virtuous cycle of action, communication, and further trust as employees visibly see leaders following through on commitments. Overall, this listening method advances and matures an organization's culture of safety by promoting trust, transparency, and accountability.
Crowdsourcing Makes Everyone Part of the Safety Solution
Due to these unique characteristics, crowdsourcing produces higher-quality actions that are more likely to be acted upon within organizations, resulting in improved safety outcomes. Perceptyx's own research across 17 million employees further supports this claim, finding that only 51% report action being taken when a traditional survey listening channel is used alone. For organizations incorporating a crowdsourced method of listening, action taken climbs to 74%, with nearly 3 in 4 employees seeing improvements based on the crowdsourced listening feedback.
When it comes to driving safety outcomes specifically, Perceptyx research finds that participation in crowdsourcing has not only a strong, positive correlation with employees' overall perceptions of safety culture but also meaningful relationships to patient outcomes. For example, one study found departments with employees more engaged in the unique crowdsourcing method of listening, as demonstrated by more active participation logging in to view suggestions, providing their own improvement suggestions, and voting to help prioritize those suggestions, were also more likely to be viewed by patients as contributing to a safe and favorable patient experience overall. In other words, patients are more likely to recommend the organization as a place to receive safe care when departments also have employees more engaged in actively working to improve safety outcomes, as facilitated by more engagement with the novel crowdsourcing method of gathering feedback. As employees' participation in crowdsourcing increases, patient safety outcomes can also improve.
Overall, crowdsourcing impacts safety outcomes by improving action idea quality, increasing commitment to actions, removing barriers to act, building a culture of trust, and increasing the organization's follow-through of taking actions to ultimately improve employee and patient safety. Perceptyx's experience with BJC Healthcare illustrates the power of crowdsourcing in action.
Elevating Healthcare Safety Culture Through Crowdsourcing: BJC Healthcare
BJC Healthcare, a large healthcare provider based in Missouri, significantly elevated its safety culture through crowdsourcing. For BJC, understanding its safety culture by listening to its employees was key to continuously improving its high-reliability, high-safety organization.
Chellie Butel, Director of Patient Safety at BJC Healthcare, discussed this in detail in the "Rethinking Safety Culture: Charting the Future Using Employee Voice" webinar. As she explained, BJC needed a process for routinely listening to employees, that process needed to be quick and accurate, and the organization needed to be able to access the results in real-time. It was also important to use a listening channel that all employees, not just patient-first caregivers, could easily access. This included office staff and all employees across the healthcare system. BJC chose to partner with Perceptyx to leverage crowdsourcing as a way to accomplish these goals and to drive meaningful improvements in their safety culture and safety outcomes.
The results were successful. BJC beat its participation goal by 6%, with more than 10,000 employees providing feedback and suggestions during the two-week listening event. The crowdsourced method allowed employees to suggest solutions to key safety challenges related to the real issues with which front-line employees were grappling. Dr. Russell Hoffman, the Vice President of BJC's Institute of Learning and Development, stated that crowdsourcing "not only accelerated our actioning of findings, but was tremendously helpful in our change management efforts."
Crowdsourcing Will Help You See More So You Can Do More
Crowdsourcing can enable your organization to act quickly and at scale by inviting employees to collaborate on solutions that might not be captured by any other method of listening. To learn more about how Perceptyx can ensure you are listening through crowdsourcing and other channels, schedule a meeting with a member of our team.