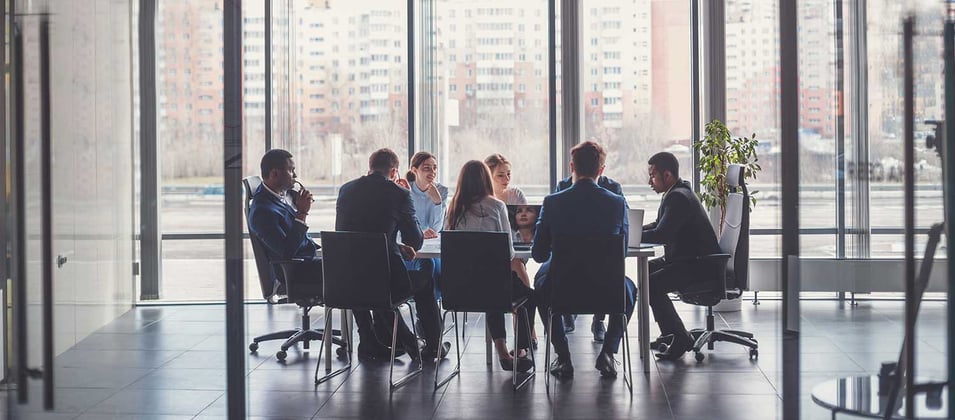 Want to Improve Your Engagement Results? Start with Improving How You Equip Managers
Valentina Obafunwa, MBA & Lauren Beechly, Ph.D.
The adage, "Give a man a fish, and you feed him for a day. Teach a man to fish, and you feed him for a lifetime," can also apply to survey analytics.
While many organizations successfully administer employee surveys, acting on survey feedback continues to be a challenge, limiting the effectiveness of some employee listening programs. One reason many organizations struggle to see significant improvements from survey feedback is that they limit survey ownership, including the resulting actions, to select individuals.
For example, some organizations place the responsibility of sharing and acting on survey results exclusively on their Human Resources or Executive leadership teams. Doing so can lead to change initiatives with limited organizational buy-in, mid-level Managers who are uncertain about how to address the concerns of their individual teams, and employees who feel they are merely repeating the same feedback year-over-year without being heard.
By not sharing the "survey reins" with others in their organization, senior leaders miss a critical aspect of surveying: follow-through. Out of 11.3 million employees from more than 330 enterprise organizations, Perceptyx found only 52% of employees believe improvements were made as a result of the last survey, and only 58.8% believe their team has taken action based on survey results.
What can be driving such low follow-through? Perceptyx found it's because many organizations merely present their leaders with the survey results, but do not actually teach or guide their leaders on how to turn those results into localized actions that drive the desired business results.
In a previous blog post, "Learning and Development: A Key Focus for Employee Engagement Strategy," we spoke about why building employee capabilities and competencies is a win-win; it gives the employee a path forward while at the same time increasing the organization's talent reserves.
Introducing the Perceptyx Analytics to Action (A2A) Workshop
To build the capabilities of your HR Business Partners and front-line Managers, Perceptyx has launched a new, 2-hour interactive virtual workshop. The Perceptyx Analytics to Action (A2A) Workshop equips and empowers your leaders with immediate tools and resources to grow their survey analytics confidence through:
Discovering the relationship between engagement, organizational success, and barriers to success across your teams
Uncovering patterns in your data to solve for what matters most
Synthesizing key findings to create a compelling story
Learning the framework for effective results sharing and how to increase action planning
Talent, Leadership and Diversity Leader, Shanna Daugherty, SHRM-SCP, from Ahold Delhaize, a world-leading food retailer, recently participated in Percetpyx's A2A session and said, "A2A has been a key transitional opportunity for our organization as it relates to engagement data. Making the shift from tactical reactions to strategic reactions is critical for us. We can only make that shift amongst HR by helping support our HR Business Partners and other key associates as they learn new ways to look at data and tell the story that our associates are telling us."
When organizations implement A2A, they teach HR Business Partners and front-line managers how to understand and act on survey data to drive continuous change. By investing in your talent and building manager capabilities, organizations teach leaders across the organization how to use survey data to solve their critical business and people challenges. When local action is taken across an organization, more employees believe their feedback is valued and greater improvements are experienced overall.
In fact, Perceptyx research found organizations that act on survey data are not only more engaged, but also experience greater improvements year over year.
Qiana Williams, Chief Diversity & Inclusion Officer and Vice President of Human Resources for OhioHealth, described the value of investing in Manager capabilities to understand and act on survey data. "After that first year [of training], participants' team scores got better and the leaders' individual scores went up as well," said Williams. "We did the ... training again this year and, when we reviewed the scores, ... participants once again did better, and the original cohort's scores were still well above average. We took that as a proof point that it wasn't a fluke or a flash in the pan. Once we spent some additional time equipping leaders with the right skills, it paid off. Working with Perceptyx allowed us to identify and develop a tool for leaders that made a big difference."
Instead of simply delivering your employee survey data to front-line leaders, teach your managers 'how to fish' by building their capabilities to understand and act on survey feedback, driving continuous change for years to come.
To learn more about how an Analytics to Action workshop can add value to a Perceptyx survey project and provide your managers the tools and training to implement successful action plans, schedule a meeting with a member of our sales team. Already a Perceptyx customer? Contact your Relationship Manager to schedule your own A2A interactive session.