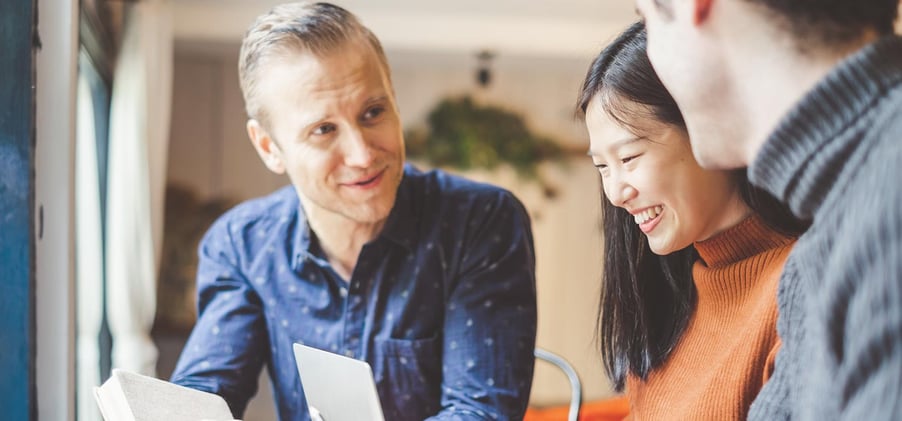 Continuous Listening: Listen During The Employee Moments That Matter
Chapter 3
In the last chapter we discussed the shortcomings of relying on pulse surveys alone. Annual census surveys provide a breadth and depth of data, offering insights that cannot be gleaned from constant pulse surveys. But this does not mean that the annual employee engagement survey is the end-all and be-all, either. As noted in the first chapter, candidate and onboarding experiences also provide good opportunities for feedback, and there are other events in the employee journey where important data can be gathered as well. Taken together, there are many approaches to employee listening, each offering pros and cons if used in isolation. However, when backed by an overarching continuous listening strategy, they can offer a powerful and complementary approach to understanding the employee experience.

One major shortcoming for many organizations is that they choose an approach first before really understanding the insights they need over the total employee experience. The allure of the latest and greatest pulsing technology can sometime mean that companies embark on one approach (e.g., an always listening weekly survey), only to realize that it fails to provide a complete picture of the total employee experience. Such an approach often means that the return on investment is lost, and HR's credibility suffers through not being able to provide insights and answers to business leaders when they need them.
For that reason it is important to consider the total employee experience, and optimize a listening strategy that gets the insights needed at the right time. Such insights are captured during the "moments that matter" for an employee - which is defined as "events that have a major impact on how people perceive and respond to the total employee experience." Such events have a substantial impact on engagement, productivity, performance, and retention.
Your continuous listening strategy should describe to leaders how you will be able to provide stakeholders with the insights needed to remove the barriers of engagement, across the total employee journey. Just as businesses differ in their purpose, organization, and culture, measuring employee engagement is not a one-size-fits-all proposition which can be captured with one annual survey or multiple pulse surveys of small groups. It is a consolidated approach to asking the right questions, at the right time, using technology and reporting to pinpoint ways to enhance how employees experience the organization.
Continuous Listening Captures The Moments That Matter
Collecting information at the right time requires that the organization understands the moments that matter for collecting feedback. With a range of different methods available, this important step can often be overlooked. Moments that matter can include, but are not limited to:
Candidate pre-hire experiences: With the war for talent raging on, the candidate pre-hire experience is one of the critical points in time where future employees are learning about the organization's culture and value proposition, and are forming expectations as related to working life in the company. Negative experiences at this stage might mean that critical talent decides to seek employment elsewhere; it may taint their experience if they decide to work with the company.
Employee onboarding experiences: Once an employee enters the organization, it is important that they are set up for success and are socialized into the team and organization. More negative experiences during this phase can impact the employee's ability to be effective and do what they love, leading to frustration.
Employee promotion and advancement: Career advancement remains one of the most important factors in an employee's total lifespan. It represents a point in time where an individual takes a step from the routine to the unknown. This situation represents an important point in time where the promotion comes with new systems, culture, and team —all of this is important to maintain effectiveness.
Employee exit: Losing employees prematurely represents a major drawback for organizations. The disruption can impact productivity, performance, team functioning, and a variety of other factors that are important for getting work done. Preventing unwanted attrition remains critical in a climate of skills shortage, contractor labor market supply, and an ever-changing business landscape.
Alumni experience: Traditionally, organizations are most concerned with the employee experience during employment at the business. However, with the gig economy and a growing contingent labor force, the reality is that employees will come and leave an organization more frequently. While all efforts may be focused on preventing attrition, the reality of the current world of work implies that people will come and go, and continuing to engage with past employees is important, as they may return to the business with a renewed set of experiences and skill set.
While the above list represents some pretty standard "moments that matter" it is important that businesses take a more agile approach. The list above is not exhaustive; there can be other events where a continuous listening strategy is important for capturing insights. These can include mergers, relocation of offices or facilities, adoption of new procedures or new technology, or other events with significant impact on employees' daily experience on the job, as with the COVID-19 pandemic. In all these instances, timing is critical; feedback must be captured during the period when changes are being implemented or immediately following to remove the barriers that prevent people being successful at work.
Continuous Listening Informs Dialogue and Action
The entire reason for listening, of course, is to inform dialogue and action. There is no point in running a survey just to observe and report the numbers. Listening and responding with appropriate action during those moments that matter is crucial because they are the events most likely to cause stress and disengagement. Searching for a job, interviewing, starting a new job or position, or figuring out where you fit into the picture in a reorganization are all stressful events. Collecting feedback and taking action during these critical moments allows leaders to tailor responses to mitigate the stress of change, reassure employees, and generally ease transitions to help employees see the way forward to a better experience.
Need a partner to help mold a continuous listening strategy around the moments that matter most to your employees?
As the saying goes, in business, the only constant is change. Perceptyx deploys a powerful people analytics platform to capture perceptions of events that loom large in the employee experience—the transitions and changes—as well as feelings about the day-to-day routine and long-term direction of the business. Contact us today to see how we can help inform continuous dialogue in your company so you can see what matters most to your employees.