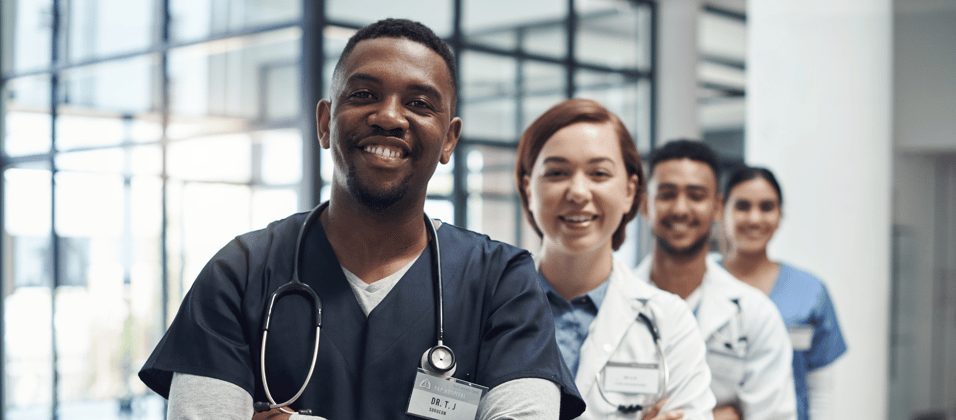 How a People-First Culture Can Drive World-Class Business Outcomes

What one word would you use to describe how you want to feel this year? When readers were asked by The New York Times to share one word that represented how they wanted to feel in 2022, they emphasized a sense of connection, with words such as engage, listen, authenticity, harmony, and empathy recurring frequently among their thousands of submissions. For many, the importance of connecting with others is critical and extends well beyond one's personal life, encompassing work experiences that provide authenticity and connection while also addressing well-being and "whole-selves."
Even if connection isn't a top need for every person in an organization, most people have reevaluated their own priorities at some point since the pandemic began. Research presented by FutureSight Labs founder and CEO Seth Mattison at Perceptyx's 2022 INSIGHTS conference emphasized this point:
93% of people reflected over the last two-plus years on what was important to them
88% stated that they define success differently today than they previously did
Elevating Our People Strategy: Making People Feel Connected and Valued
An important way to harness these shifting priorities, and improve employee engagement and retention, is to cultivate a people-first culture — an environment built around listening to and valuing the needs of employees. Many workers approach work differently now than they did before the pandemic began, and the workplace needs to reflect this change. Taking a people-first approach means actively creating a desirable work environment that considers and fulfills the needs of your most important organizational asset: your people.
To remain competitive in the marketplace, organizations must make more genuine connections with employees, finding ways to provide their people with purpose, belonging, well-being, safety, and a sense of being valued. The power has shifted from organizations to individuals, and if individuals are not finding their needs met, they are voting with their feet, leaving their organizations in hopes of finding better alignment elsewhere. By adopting people-first strategies, organizations are more likely to attract, engage, develop, and retain the talent needed to achieve world-class business outcomes.
A People-First Culture Fuels the Great Attraction
Cultures that put their people first, fulfilling their individual needs, making decisions with their best interests in mind, and valuing them as people, can distinguish themselves as preferred employers in this competitive market for talent. By clearly articulating a people-first employee value proposition, organizations can entice top talent to join their ranks. For example, recent data from LinkedIn highlights the distinctly personal priorities of Gen Z workers — a population poised to dominate the workforce in the years ahead — including better alignment with their values (80%), more opportunities to learn or practice new skills (76%), and more opportunities to move up or increase responsibilities (61%).
Perceptyx's own research found that four of the top five factors prospective employees desire in new jobs today also emphasize the importance of fostering connections and putting their people first:
Manager relationships that demonstrate empathy for individuals
Well-being prioritized through policies and actions
Flexibility and remote work to further improve well-being and autonomy
Social responsibility to provide meaningful, positive connections with the broader community
When discussing strategies related to employee attraction, Atrium Health CHRO and Chief Experience Officer (CXO) Vishal Bhalla emphasized in a recent presentation that his organization has shifted from solely using a "time-to-fill" metric (that tracks how long a job requisition is open before the company fills it) to adopting a metric that tracks how long the applicant took from application to offer acceptance. For Bhalla's company, people must be first and the conventional time-to-fill metric places the focus on the organization rather than the person: no applicant cares how long the organization has taken to fill the position, but they do care about the duration of their own experience in the hiring process.
By focusing on applicants first, Atrium Health has achieved major operational efficiencies: the average applicant apply-to-fill time is 48 hours for environmental services roles, with 97% of housekeeping positions filled within that time frame.
A People-First Culture Increases Retention
As the events of the past years have shown, individuals need to be prioritized within people-first organizational cultures or they will exercise their right to leave. Even though the percentage of workers looking for new roles with new companies has cooled off somewhat between 2021 and 2022, Employ Inc.'s 2022 Job Seeker Nation Report found that 45% of surveyed workers are actively looking for a new job or plan to within the next year. (Grant Thornton's State of Work in America survey places that figure at 40%.)
Perceptyx's recent retention study recommends putting relationships at the center of employee onboarding experiences (much as Atrium Health has done). Strong early connections between employees and peers as well as their managers will set the right tone for the rest of their tenure.
Within the healthcare industry, retention is the top 2022 operational concern for hospital CEOs, even ranking ahead of financial performance. Perceptyx's field-tested best practices for increasing retention in this space center on four people-first themes — and are applicable across all industries:
Promote trust, inclusion, and belonging
Value contributions, opinions, and ideas
Communicate a bright future
Care about health and well-being
From a listening standpoint, the continuous listening and conversations at scale made possible by a listening partner such as Perceptyx provide the data-driven insights needed to orient the organization toward people-first action planning at all levels. By frequently listening to employees, leaders are able to make evidence-based decisions with greater speed and confidence, taking action based on the feedback, opinions, and ideas of their employees.
Doing Well by Doing Good: Achieving Business Success with a People-First Culture
Prioritizing people-first strategies is a competitive advantage that increases profitability. Perceptyx's recent The State of Employee Listening report surveyed 600 enterprise-level organizations and found that organizations regularly listening to — and acting on — employee feedback are three times as likely to meet or exceed their financial targets as those that don't. These organizations are also ten times as likely to achieve high levels of customer satisfaction, 11 times more likely to have high employee retention, and 20 times more likely to say they adapt well to change.
The data is clear: if an organization utilizes the insights from its listening program to understand the voices and needs of its people, it will positively impact its bottom line. Leaders also play an important role in elevating voices — as Boris Groysberg and Michael Slind explained in the Harvard Business Review, "leadership is a conversation" rather than a command-and-control process. The way to ensure the continuation and deepening of that conversation is by making real connections with employees and building trust through a virtuous cycle of listening and action.
Perceptyx Can Help You Build a People-First Culture
A continuous listening program builds agility into the organization, with regularly updated and easily accessible insights keeping pace with the needs of people in the organization both now and in years to come. The transition won't be seamless, but the benefits to the organization's people and its performance in the marketplace will make the process worthwhile.
Simply showing appreciation and value to employees represents a welcome shift in a people-first direction, as does providing for their well-being, but today's job market demands that genuinely world-class organizations do more to meet the needs of their people. Perceptyx has helped these organizations create human-centered, people-first cultures by leveraging their people and business data through our comprehensive employee listening platform. To learn more about how we can partner with you, schedule a meeting with a member of our team.