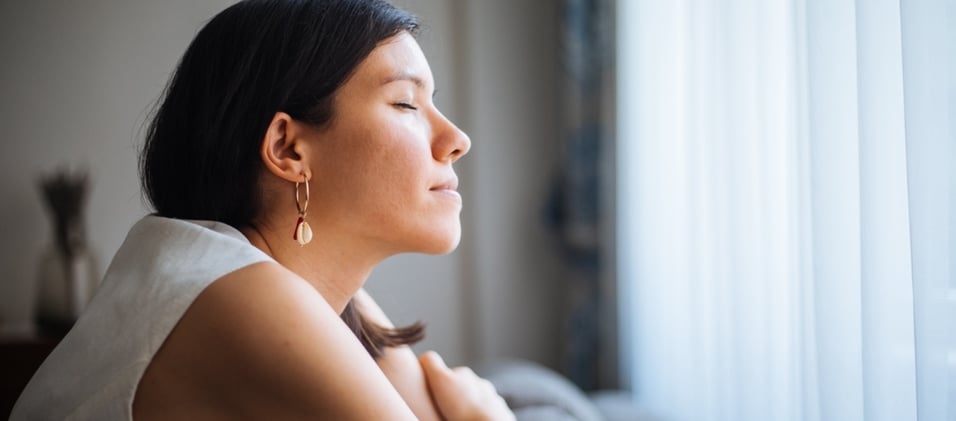 What Can Organizations Do to Promote Employee Mental Health and Well-Being?

Lauren Beechly, PhD
Nearly 1 billion people around the world are living with a mental health disorder, according to a joint release by the World Health Organization, United for Global Mental Health and the World Federation for Mental Health. That number accounts for about 13% of the global population. Therefore, it's no surprise that World Mental Health Day, recognized on October 10, was created to raise awareness of mental health issues and help mobilize additional support efforts.
Founded by the World Federation for Mental Health, an international advocacy and education organization for mental health, World Mental Health Day has a different theme each year. In 2021, the theme is "Mental Health in an Unequal World," with the slogan "Mental health care for all: let's make it a reality."
Public awareness about the importance of mental health and well-being has been growing in recent years, but it's really come center stage since the start of the pandemic. The global pandemic helped shine a light on the importance of mental health and highlighted discrepancies in treatment availability throughout the world. While efforts are increasing across the globe to close that gap, in this blog, we're going to focus on how companies can step up to help support their employees.
How to Provide Mental Health Support for Your Employees
With stress levels rising in the workforce, buoyed by effects of the pandemic, more and more companies are doing what they can to make mental health care a reality for their employees. However, to provide the best support for employees' well-being, we really need to understand what is meant by mental health.
The World Health Organization defines mental health as "a state of well-being in which an individual realizes his or her own abilities, can cope with the normal stresses of life, can work productively and is able to make a contribution to his or her community. Mental health is fundamental to our collective and individual ability as humans to think, emote, interact with each other, earn a living and enjoy life." The Centers for Disease Control and Prevention adds that mental health "includes emotional, psychological, and social well-being (and) it affects how we think, feel, and act."
When thinking in those terms, it's easy to see how one's mental health can impact their ability to function at work and, conversely, how the work environment can impact one's mental health.
6 Things Your Organization Can Do to Promote Mental Health at Work
1. Create a Psychologically Safe Work Environment and Culture
Companies can do this by normalizing discussions on mental health, encouraging employees to speak up when they're struggling, and ensuring there's no judgment or stigma about seeking help when needed. In order for this environment to truly exist, it must start at the top. For example, an executive at a large healthcare system shared his mental health story, resulting in many other colleagues feeling safe to share their own challenges and experiences. This leader's story created a safe space for open dialogue and reduced the stigma of mental health in that organization.
2. Encourage Mental Health Breaks and Self-Care
If your organization successfully does #1, then employees should feel comfortable taking days off to de-stress, recharge, or focus on their mental health. But again, it needs to be a policy that is modeled from the top-down and reinforced as part of your overall HR policies. Encourage employees to use their sick days, PTO, or even unpaid days when they need to decompress. Take people at their word, treat them as adults, and show empathy when mental health breaks are needed.
Of course, this can be accomplished with small breaks throughout the work day as well. To encourage employees to take a needed reprieve, there are location-based strategies that can help foster self-care. This includes creating "recharge rooms" or other office areas where employees can go to take a moment to relax, calm down, or just breathe. These spaces typically have dim lighting, tranquil music or white noise, aromatherapy, comfortable furniture, or other means of promoting mindfulness and rest. Remote workers can do the same by having an area away from their computer to retreat to that is dedicated to relaxation.
3. Train Leaders and Employees to Build Empathy, Understanding, and Resiliency
While most leaders are not mental health professionals, they can still be taught how to recognize signs and symptoms of mental health issues and discreetly encourage employees to seek help when needed. Managers do not need to be the sole support system, but they do need to understand how to identify signs, approach the subject with care and empathy, and offer guidance on how to seek help.
Employees, too, can benefit with resilience training. This type of training helps employees improve their ability to adapt well to stress and recover from adversity, trauma, or tragedy. While there are many different types of resilience training, organizations can use data to ensure their specific programs are promoting the intended, positive outcomes.
For example, a recent Perceptyx client administered two resiliency programs to reduce stress and burnout in a subset of their workforce. They then used data gleaned from the participants to measure how well each program improved resilience and decreased stress. This data helped the organization make an informed, evidence-based decision on where to focus their efforts and resources in order to improve resilience and stress levels across their organization.
4. Offer Mental Health Assessments and Treatment Options
In many cases, employees don't know where to start when seeking help or are poorly informed about the resources available to them. Organizations can help by providing easy, local access to mental health programs, screenings, assessments, seminars, apps, hotlines, and/or assistance programs. Create a hub on your intranet that provides resources for mental health and reminds employees how to find this information. Provide the option of virtual therapy sessions or more easily accessible offerings to employees, so that time, convenience, and availability does not stop them from receiving help when needed.
Some healthcare facilities have gone as far as having mental health care professionals walk the floors of their hospitals, offering consultations, conversations, or simple check-ins with employees. Another Perceptyx client offers a mental health support program for its employees who experience anxiety or depression due to events experienced at work. Since this program's inception three years ago, data proves the program is having a positive impact. More and more people are utilizing the program as self-reporting increases. Employees who have utilized the program and received support are significantly more likely to rate the organization higher on all aspects of employee safety and the employee experience, including that they feel managers care, that they are being listened to, that they are supported, and that they have the resources they need.
5. Urge Use of a Mindfulness Checklist
Mindfulness is defined as the ability to be fully aware and present in the current moment, including the ability to focus and acknowledge where you are, who you are with, and what you are doing. Mindfulness can reduce stress and improve feelings of wellbeing, making it an important practice for organizations to encourage.
One way organizations can promote mindfulness is through a checklist that helps employees focus on their immediate environment, and create clear boundaries between home and work. For example, a mindfulness checklist can be used at the beginning of the workday to focus attention toward the tasks ahead or at the end of a workday to shift attention to personal demands. One example checklist includes:
Acknowledge one thing that was difficult in your day then let it go.
Think of three things going well – be proud of your work.
Reflect on something you are grateful for.
Concentrate on one sound, one visual, or one smell that you are experiencing right now.
Take a few deep breaths.
6. Consider Physical Health Wellness Programs
Healthy eating and being more physically active can also boost one's mental health. Offering healthy food alternatives in cafeterias and vending machines, sharing healthy recipes or offering cooking classes, encouraging walking groups at lunch, having an on-site gym or virtual exercise classes, offering discounts to gym memberships or other types of healthful programs can play a part in helping employees feel better overall – physically and mentally.
Why Companies Need to Prioritize Mental Health
Obviously, employers should offer these services because caring about your employees' overall well-being is the right thing to do. But there are also business benefits to supporting the mental health of your employees. When employees are struggling with their mental health it can negatively impact business outcomes, including job performance, productivity levels, engagement, communication with managers and co-workers, workplace safety, and absenteeism. It can also lead to higher healthcare costs for the employee and employer.
However, when employees receive the mental health care they need, it can effectively lower total medical costs (because they tend to improve physical health as well), absenteeism and presenteeism (defined as employees being physically present but not fully functioning in their role due to illness). Proper treatment and care also leads to higher levels of engagement and increased productivity. According to the Center for Workplace Mental Health, more than 80% of employees who are treated for mental illness report improved levels of work efficacy and satisfaction.
For organizations, the benefits of mental health support and services are clear – both for your employees and for your business. If you aren't yet offering some type of resources for your employees, the sources we've used throughout this blog are a good place to start. However, if you are offering resources and services and want to understand their efficacy or how you can improve them, a survey or comprehensive employee listening program can help you compile the data you need. Reach out to Perceptyx today for more information.